CloudCheckr solves the following use cases:
Use Case:
Infrastructure Security and Event Alerting
Concerned with your AWS security? CloudCheckr ensures that you fulfill your "shared security" responsibilities through its best in class CloudTrail support, security group and permission mapping, perimeter assessments, complete audit logs, and over 100 prepackaged security checks and alerts. With CloudCheckr security enabled, you can always be confident in your security posture. Learn more!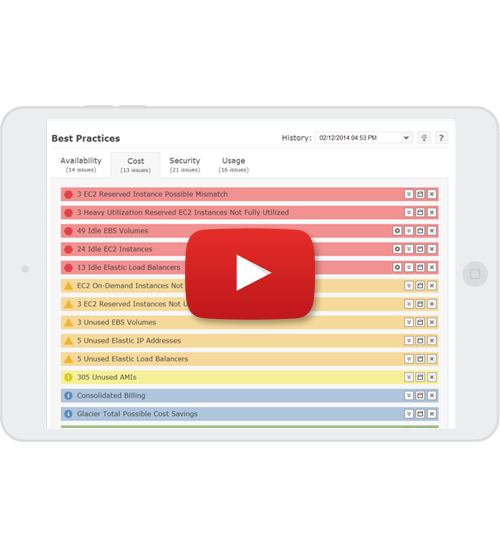 Use Case:
Policy Management
CloudCheckr helps you manage your environment. With over 300 proprietary Best Practices spread across availability, cost, security, and usage, CloudCheckr ensures that your team is optimizing their usage of AWS. Use CloudCheckr's alerts and emails to rest easy! Learn more!
Use Case:
Continuous Monitoring
CloudCheckr for Continuous Monitoring provides the security, audit, and visibility tools to help fulfill HIPAA, PCI, FISMA Moderate, and other major compliance frameworks. It also provides auditability for assets, users, and configurations. Learn more!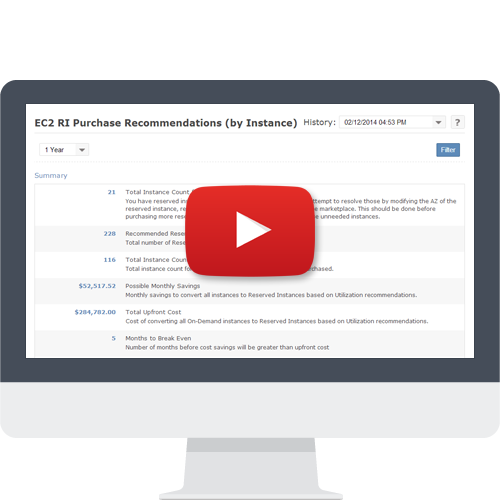 Use Case:
Spend Optimization
Want to reduce your AWS spend? CloudCheckr can help. CloudCheckr makes purchase and Reserved Instance recommendations for EC2, RDS, and ElastiCache reserved nodes. CloudCheckr will also provide cost warnings for AWS services and push alerts to you about idle resources, underutilized resources, and mis-matched Reserved Instances. It's actionable intelligence that saves you money. Learn more!
Use Case:
Cost Allocation
With CloudCheckr, you gain complete visibility into your AWS costs. CloudCheckr enables you to filter, allocate, and charge-back costs by service, tag, date and more. Daily, weekly, and monthly cost breakdowns can be automatically emailed to the finance teams and also to project, group, and department cost owners. Learn more!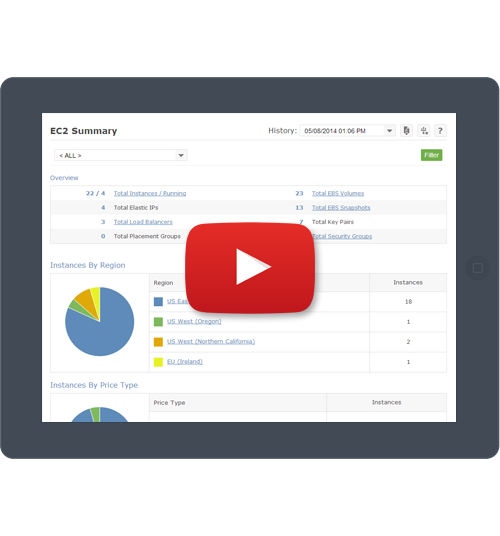 Use Case:
Resource Reporting
CloudCheckr ensures that you have complete access to actionable resource information. Enjoy usage reporting that's filterable by resource, tag, and group. Heatmaps and other graphical tools allow for easy visualization and management. Plus, CloudCheckr goes far beyond EC2 – it offers insight into Amazon Web Services ranging from CloudFront to S3 to Kinesis. Learn more!