CloudCheckr Cost and Security Management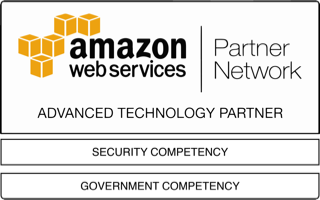 CloudCheckr's comprehensive platform unites cost, security, and compliance data for easy AWS management.
Whether you are a government agency, system integrator, or a reseller, CloudCheckr's Cost Management features make AWS billing transparent and enable users to track and record each expenditure. CloudCheckr's Advanced Cost reports extend user visibility across both individual and aggregated accounts.
The real-time cost data can be grouped and reported by agency, department, project, environment, and/or user. The detailed results allow users to properly allocate spend while using the dynamic AWS environment.
CloudCheckr also provides customizable budget and usage alerts. Users configure real-time budget and resource alerts to ensure that project owners are never caught with a surprise or deficiency.
The advanced utilization metrics and reserved resource recommendations allow users to maximize the effectiveness of their budget. Advanced analytics provide actionable recommendations to increase efficiency and reduce costs.
Demo Video     Customer References     AWS Marketplace Listing
CloudCheckr for Government provides the AWS security, audit, and visibility tools to help fulfill the infrastructure portion of the Audit and Accountability (AU) standard outlined in NIST SP 800-53. Agencies can rely on CloudCheckr to help support FISMA Moderate status.
White paper mapping to FISMA AU controls
CloudCheckr also supports additional portions of the NIST standard. Continuous monitoring is provided by CloudCheckr's unique Change Monitoring with its CloudTrail integration. The alerts and reporting ensure that all changes to configuration, resource, and AWS security groups are captured, reported, and stored.
CloudCheckr also provides users with necessities such as IAM reporting, geographic awareness of data, and visibility into key security settings. With CloudCheckr, all important usage statistics are instantly accessible for over 30 separate AWS services.
White paper mapping additional FISMA Moderate controls
AWS Compliance Policy Management & Policy Enforcement
CloudCheckr provides a comprehensive collection of over 250 proprietary and configurable secure checks relating to compliance policies. Checks cover the categories of Availability, Cost, AWS Security, and Usage to ensure proper configuration and compliance. With individual and multi- account visibility, color-coded priority, and automated alerting, policy enforcement is made easy even in the most complex environments.
Each check offers drill down functionality to ensure immediate identification of relevant resources, details, and users. Check descriptions deliver explanations of the violation's importance and provide instructions for mitigation. Embedded trend graphs allow users to assess the frequency of each particular concern.
Customization enables users to configure checks for personalized reporting, depending upon the particular needs of their individual environment. Ignore and suppress features ensure that users do not encounter time consuming false positive results.
Importantly, check results are saved and can be filtered, sorted, and exported via CSV for audit and compliance review.
CloudCheckr provides reports, alerts, and automation to simplify cost, compliance, and security management. With CloudCheckr, users are able to leverage the power of AWS while still maintaining control of their environment.