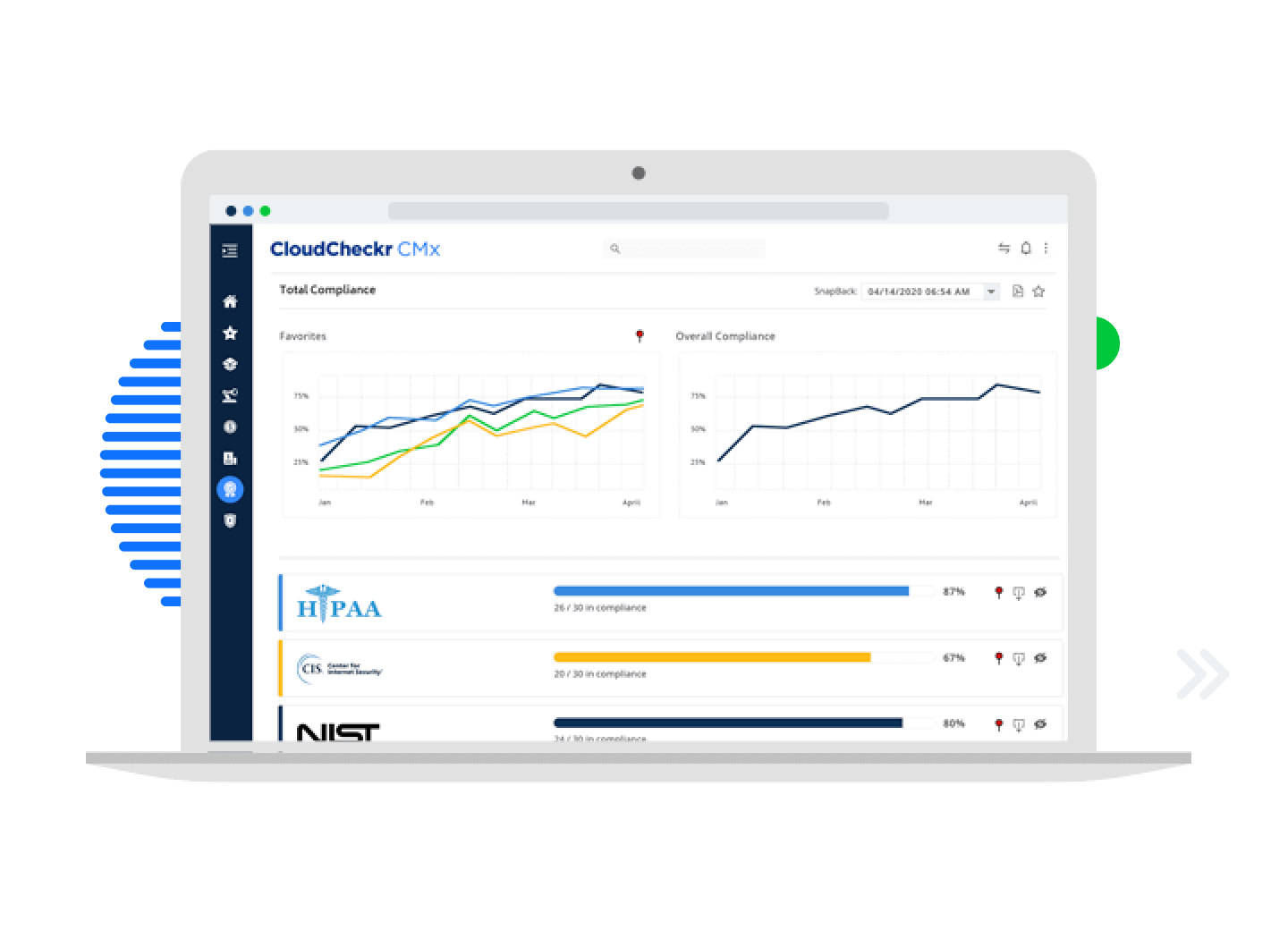 Total Visibility Cloud Management
The CloudCheckr CMx platform delivers total visibility — across multiple public clouds and hybrid workloads — to immediately uncover cost savings of up to 30%. And its 600+ proactive best practice checks go further to ensure cloud infrastructure is secure, in compliance with dozens of regulations and standards and operating at optimal levels. IT organizations, service providers and public sector organizations deploy CloudCheckr to manage and govern critical and complex cloud assets — be it their own or for their customers.
Get a Demo
Enterprises Save Money
CloudCheckr CMx continuously monitors, analyzes, and reports on every cloud resource in your environment, enabling you to identify and eliminate every wasted dollar in cloud spend. Learn how to save 30% or more on your cloud bill by requesting a Cloud Check Up report today, only from CloudCheckr.
Enterprise check up
MSPs Make Money
Managed service providers trust CloudCheckr to help boost margins, increase billing accuracy, reduce invoice processing time, and provide recommendations that increase their professional services pull-through. Get started with a Cloud Check Up report tailored for cloud practice growth.
MSP Check Up
It made it much easier to pinpoint and track certain areas of the environment in a centrally managed area. From there, you can make other modifications to shave ten thousand dollars upfront off your operations costs.

Rick Garee, DevOps Manager | Devada
CloudCheckr offered us the best solution for visibility and control. Within the first two weeks, we saw immediate results and a very quick return on investment. Having all our data in one consolidated, easy-to-manage platform has helped us significantly reduce our AWS bill.

Andy Wicks, Product Owner, AWS Cloud Services | Ocado
CloudCheckr has become an indispensable tool for our organization. We have saved almost $20,000 a year based on CloudCheckr's recommendations and reporting. We rely heavily on CloudCheckr's security, utilization and cost saving reports.

Daniel Durgin, Director of Information Security | FOCoS Innovations
CloudCheckr helps Vimeo keep its costs under control and is a valuable part of our AWS strategy! It's something that both devs and finance can use and understand and it's been really helpful tracking down efficiency issues.

Peter McArthur, Director of Backend Engineering | Vimeo
Cost-optimization, auditing, and invoicing for all of our accounts can be a struggle when handling the entire process manually. CloudCheckr meets the sophisticated needs of an MSP and our enterprise clients... It allows us to quantify our AWS footprint and helps us make decisions regarding reservation purchases and reallocation of AWS resources.

Bart Van Hecke, CEO, Cloudar
By offering total visibility and valuable recommendations, CloudCheckr helps people feel even more comfortable stepping into the AWS Cloud.

Sarah Christen, Assistant Director of Community Platforms and Cloudification Services | Cornell University