MediaMath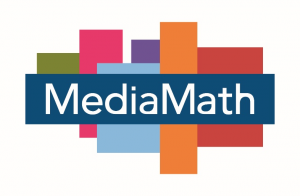 is the leading independent programmatic company for marketers, helping them engage their consumers individually and at scale. Their flagship product, the TerminalOne Marketing Platform, aggregates 1st, 2nd, and 3rd party data to help marketers meet goals at every stage of the customer journey. MediaMath's technology analyzes more volume every day than the top 10 stock exchanges in the world combined, which amounts to about 200 billion customer opportunities daily, and they have a very rapid pace of innovation making a robust and scalable IT infrastructure, specifically Amazon Web Services (AWS), essential to their business.
Their AWS usage started small and grew very complex with time. MediaMath has dozens of accounts and utilizes virtually every AWS service imaginable. In addition, they have different sets of permissions needed for individual users and groups. All of this made it very difficult to get a comprehensive picture of cost, utilization and security across all of their accounts.
In order to turbo-charge their DevOps strategy and accelerate innovation, MediaMath deployed CloudCheckr to help them get total visibility and control. With CloudCheckr, MediaMath was able to save $2M in one year. Furthermore, they now have hardline ownership, improved accountability across all stakeholders, and better tracking and predictability against their budget – all while protecting their AWS data from cyber security threats.
"When we were looking through the various options of AWS billing/inventory/security consolidation platforms available, two things that made CloudCheckr stand out for us were the simplicity of its user interface for reporting and the granularity of its feature set. There are few applications comparable to CloudCheckr that really allow an end-user to feel that they have total control over the Detailed Billing Report."
-Patrick Neville, Manager of Systems Operations, MediaMath
If you'd like to learn more about how CloudCheckr helps leading organizations keep their cloud in check, join us for an exclusive, live webinar this Thursday, July 21st to learn:
How MediaMath drives accountability and takes a data-driven approach across their business
Top recommendations from real-life practitioners on how to turbo-charge DevOps in your organization
How to unify IT, Security and Finance teams using CloudCheckr's cloud governance, analytics and optimization platform for AWS