We are thrilled to introduce CloudCheckr Spot Management, the latest addition to our comprehensive cloud management platform, to help businesses leverage excess Spot Instance capacity from AWS computing resources at a low cost. In addition to On-Demand and Reserved Instances, AWS Spot Instances offer great potential for cost savings and flexible, dedicated capacity; any organization running their business in the cloud should be taking advantage of the Spot Market. However, fluctuating capacity or workload interruptions are an unfortunate reality of Spot Instances that often deter AWS cloud users from using them for mission-critical applications.
CloudCheckr Spot Management, powered by Spotinst, offers consistency and cost savings for customers to make the most of the Spot Market. We've seamlessly integrated Spotinst's Elastigroup functionality to provide even more comprehensive visibility, predictive analytics, and scalable automation to support dynamic AWS workloads—directly within the CloudCheckr application.
Request a demo to see CloudCheckr Spot Management in action.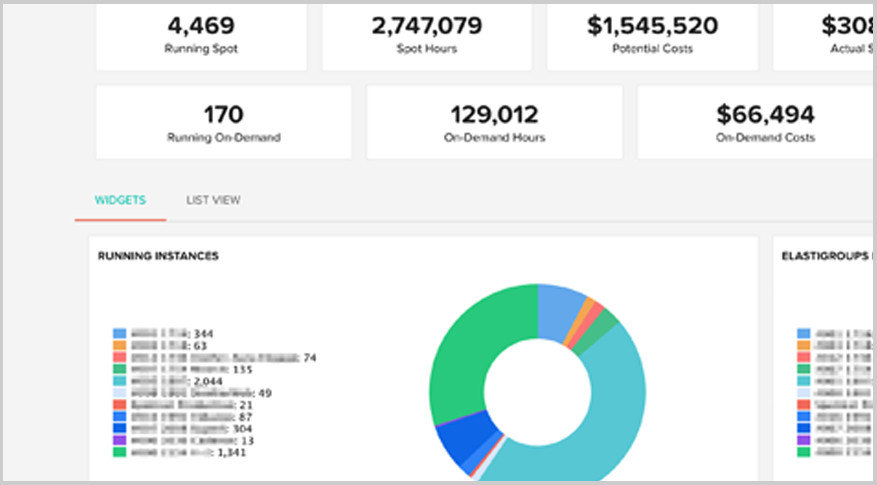 More visibility for better cloud cost management
Combined with CloudCheckr's existing cost and expense management capabilities for Reserved Instances and On Demand Instances, customers now gain the total visibility they need to manage and optimize budget and expenses across their entire EC2 fleet. Actionable intelligence facilitates the right balance between cost and performance balance between On-Demand, Reserve and Spot Instances.
Resource predictability and consistency
CloudCheckr Spot Management overcomes the challenge of interruptible Spot Instances by leveraging Spotinst's Elastigroup analytics and proprietary algorithms to forecast and mitigate potential workload interruptions. CloudCheckr's sophisticated platform provides unified governance across instance types to ensure maximum up-time at the absolute minimal cost.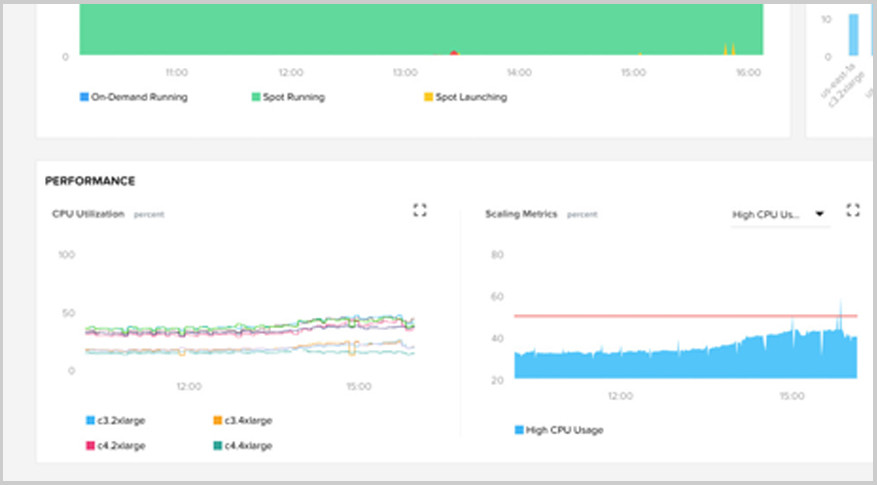 Automatic capacity scaling
CloudCheckr Spot Management operates automatically based on scaling policies to increase instances for consistent performance during high demand periods, while decreasing capacity based on user-set metrics to reduce costs. Transitions between instances happen seamlessly, so there is no negative implication on application performance or end-user experiences.
CloudCheckr Spot Management is just the latest addition to our comprehensive cloud management solution. With cost, security, inventory, and utilization capabilities, CloudCheckr provides the actionable insights, visibility, and control to keep your cloud in check.
Join CloudCheckr and Spotinst for a live webinar Thursday, March 2 to walk through CloudCheckr Spot features. Register today!