As Founder and CEO of CloudCheckr, I was thrilled when Amazon announced that they were looking for a second headquarters outside of their current home in Seattle, Washington.
While cities across North America watch the Amazon HQ2 selection process, I wanted to put in a plug for CloudCheckr's hometown of Rochester, New York.
I am proud of Rochester's roots in innovation, but I am also grateful that Rochester is a key part of CloudCheckr's competitive advantage. As CloudCheckr grows, we continue to find incredible talent here thanks to the area's strong educational institutions. Plus we have capitalized on the low cost of living in upstate New York to help us scale fast and lean. I want to bring our AWS partners in on our little secret, and show them why an office in Rochester makes a lot of sense.
Our local government and community partners are hard at work on a strong and compelling proposal, but I wanted to make sure we are on Amazon's radar. So we sent this letter over to our friends at Amazon.
---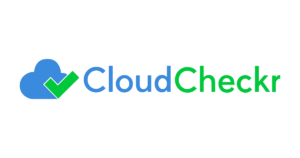 TO
Andrew R. Jassy
Chief Executive Officer of Amazon Web Services
Amazon Web Services, LLC
440 Terry Ave. N
Seattle, WA 98109

Dear Mr. Jassy,
Congratulations on the announcement of Amazon's intention to add a second North American headquarters. Your growth and innovation in the past 23 years are known worldwide—particularly here in Rochester, NY, where technology innovation has blossomed for over 100 years.
The entire CloudCheckr team was thrilled to hear of your plans for HQ2. Your vision for business transformation in the public cloud has helped us become leaders in cloud management and one of the strongest AWS partners. We know the talent and environment in Rochester powered our growth, which has tripled every year for the past three years. We believe it can propel Amazon as well. Here's why:
Rochester has been an innovation leader for over 100 years; George Eastman pioneered motion picture film, evangelized consumer photography with innovative hardware, and built a globally recognized brand here

—

Kodak.

Xerox, headquartered in Rochester, founded PARC

, which has been in large part responsible for such developments as laser printing, Ethernet, graphical user interface (GUI), and object-oriented programming.

Higher education institutions like Rochester Institute of Technology (R.I.T.) and University of Rochester

provide an unparalleled pool of world-class engineering resources and talent. Rochester-area public schools boast some of the highest-performing student bodies in the nation.

Rochester is unparalleled anywhere in the country.

The benefits for tech companies in Rochester include top schools, affordable real estate, low cost of living, ideal location with an international airport affording access to major east-coast cities, and an electric grid with energy rates 35% below national average.
CloudCheckr would love to welcome Amazon to this community as an innovator and leader. We look forward to our continued partnership and hope to work together in the future as neighbors as well.
Thank you for your consideration.
Sincerely,
Aaron Newman
Founder and CEO
aaron.newman@cloudcheckr.com
---

CloudCheckr stays engaged with the Rochester community by hosting meetups for local user groups, and we are proud to be a part of the Greater Rochester Chamber of Commerce.
This year, we have been honored to accept a Rochester Top Workplaces 2017 award as well as the Digital Rochester GREAT Award in the Emerging Tech Company category. I am committed to being a continued advocate for Rochester as an innovation leader and hopeful to be a future neighbor with Amazon.
You can help us bring this exciting opportunity to Rochester. Share this post with the #HQ2 hashtag!
Cloud Resources Delivered
Get free cloud resources delivered to your inbox. Sign up for our newsletter.
Cloud Resources Delivered
Subscribe to our newsletter