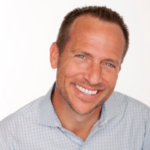 I'd like to introduce myself as the latest addition to the CloudCheckr leadership team. I'm thrilled to join Cloudcheckr at such an exciting time as we execute on our growth strategy. The company has experienced tremendous growth and success already over the past few years,  and is well capitalized to expand its market-leading platform and grow even faster.
CloudCheckr already has a great product, and a great team—now with our recent funding, we're in the perfect position to continue growing. With over 17 years of experience with high growth tech companies I am looking forward to contributing in a meaningful way as CloudCheckr expands to support our growing client base.
Companies like CloudCheckr that build software to solve issues, create efficiencies, and enable automation are where my passion lies.
CloudCheckr is enabling organizations to drive their missions, and accelerate their businesses. Global enterprises, government agencies, higher education institutions, and more are able to focus on the important work they need to—because of CloudCheckr's sophisticated, comprehensive cloud management solutions. I'm so happy to be a part of a company that is committed to creating such meaningful solutions and valuable software.
Relocating to Rochester, New York, at the center of CloudCheckr activity, is exciting to me; I'm eager to learn this company and what drives us forward together. As CloudCheckr continues to expand its footprint around the world, I look forward to bringing my experience in global IT—with everything from traditional finance and IT, to operations and compliance—to the table, to help us thrive as a leading global SaaS company.
Ready to join the leader in cloud management?
We're always looking to hire talented engineers, product developers, sales reps, marketers, and more. Grow your career with CloudCheckr and apply today.
Cloud Resources Delivered
Get free cloud resources delivered to your inbox. Sign up for our newsletter.
Cloud Resources Delivered
Subscribe to our newsletter