For many organizations, migrating to the cloud is often more than a lift-and-shift. In reality, cloud migration represents a total transformation of the ways an organization may do business. 
A typical cloud migration strategy involves multiple steps. First, comes the discovery phase, learning what you can move the cloud and what requires refactoring. After some research, the planning begins, with a proof-of-concept built to test the viability of the cloud. Once the proof-of-concept has been approved, the actual move to the cloud begins.
But the work doesn't end there. No matter which public cloud platform you move to, you need more than a plan for the migration process. You also need to know what success looks like post-migration.
If cloud transformation is on your list of business objectives for the year, then this is a list that you don't want to skip reading. Here are four steps you can take to get the most out of your cloud investment after migrating to the cloud:
1. Establish a group to oversee cloud operations
You may have already formed some type of committee or group within your organization to oversee the migration process. If you have one, this group is vital in ensuring the continued success of your cloud operations. However, if you haven't formed one, you may want to consider building a Cloud Center of Excellence.
A Cloud Center of Excellence, or CCoE, is a cross-functional team of people that leads cloud adoption, migration, and operations within their organization. This group is responsible for developing and managing cloud strategy, governance, and best practices to guide the rest of the organization. While a CCoE may go by other names (such as a Cloud Competency, Capability, or Knowledge Center), the idea remains the same. This team is vital in ensuring that an organization's cloud transformation is successful.
Post-migration, your CCoE will evolve to accommodate the shifting needs of the organization as cloud use grows and changes over time. That might mean providing additional training and resources to help other business units follow security, compliance, and utilization best practices in the cloud. By bringing together personnel from finance, IT, and leadership, your CCoE can determine the needs of other functions in the cloud and address any skills gaps.
How to Build a Cloud Center of Excellence
What are the essential steps for your Cloud Center of Excellence after migrating to the cloud? Download our white paper to find out.
Download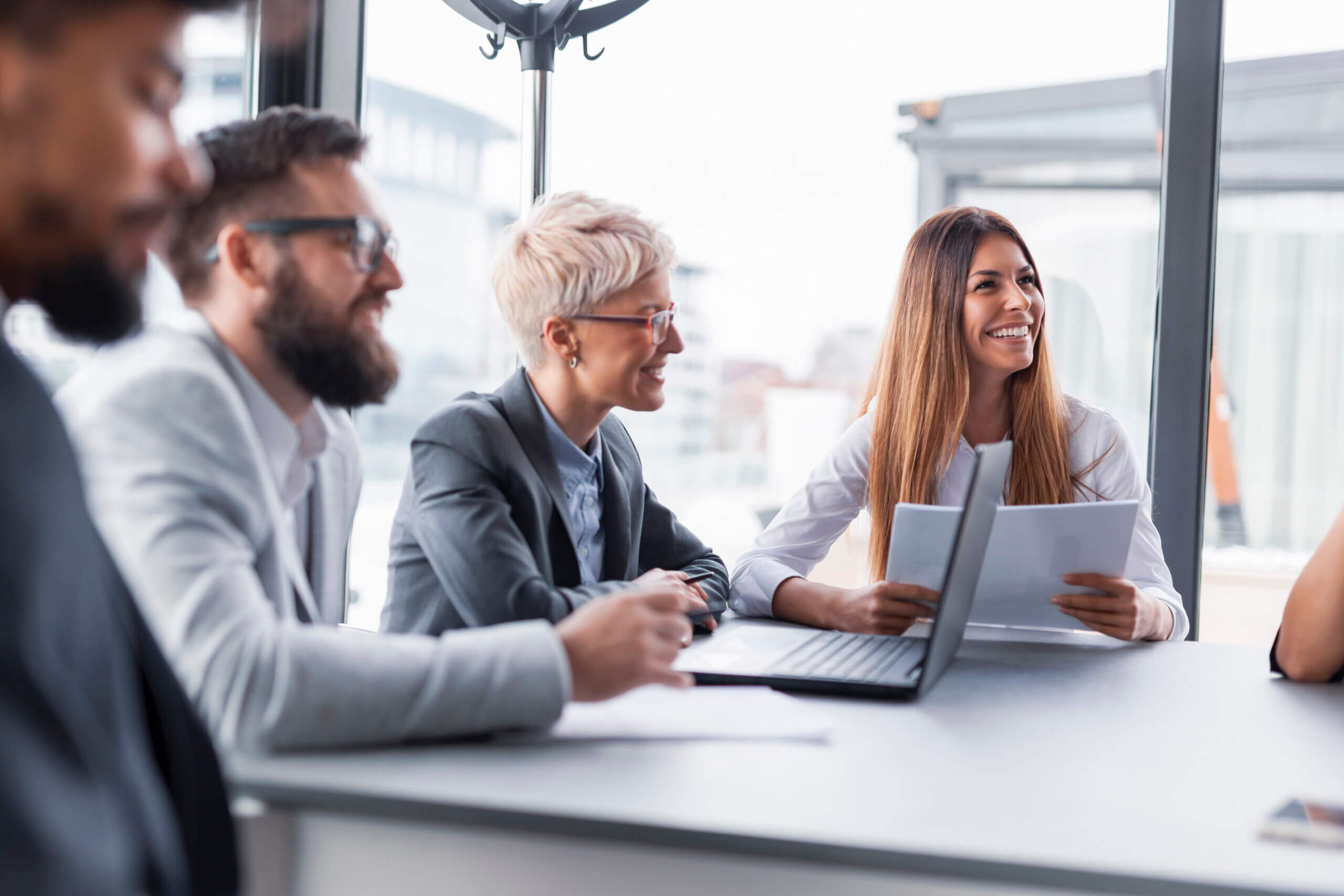 2. Evolve your management of cloud finances
Migrating to the cloud represents a significant investment for many organizations, including a change from their IT spending from capital to operational expenditures. In addition to managing day-to-day cloud operations, you'll also want to optimize spend and make sure that you're seeing the most return on your cloud investment.
Traditional cloud cost management techniques look at current and historic cloud spend. However, you'll need a more comprehensive approach to get a holistic view of how your cloud metrics align with greater business objectives. So how do you manage cloud costs and show the business value of cloud, all while ensuring that leaders from finance and IT make their voices heard?
The answer to this dilemma is FinOps. Also called Cloud Financial Operations, FinOps aligns cost management metrics with business objectives around revenue, profit, growth projections, product development, long-term analysis, and more.
Like forming a CCoE, this strategy gathers stakeholders from the C-suite as well as leaders across technology, finance, and other business disciplines. This group's purpose is to examine cloud financial data and make informed decisions that tie cloud usage to business goals. Ideally, this group shares a common language around cloud costs and terminology, so that everyone understands exactly how and why cloud spend occurs. 
Anyone can implement a FinOps practice. A good place to start doing research is with the FinOps Foundation, which is part of the Linux Foundation and "dedicated to advancing the discipline of cloud financial management through best practices, education and standards."
3. Ensure a well-architected cloud environment
Migrating to the cloud is one of the first steps of your cloud journey. Once you're there, you'll want to make sure that your environment is set up correctly so as to maximize your effectiveness in the cloud.
Cloud providers like Amazon Web Services (AWS) provide best practices that you can adhere to as you grow your cloud practice. With AWS, this is referred to as the AWS Well-Architected Framework. Cloud managers can use the AWS Well-Architected Framework to ensure that their AWS environment follows best practices in the "six pillars of architectural excellence":
Operational Excellence
This pillar covers the ability to operate in the cloud, including supporting development and running workloads effectively. Operational Excellence means that you have insights into your operations that allow them to continually evolve and refine infrastructure, business processes, and procedures along your cloud journey.
Security
To fulfill recommendations for the Security pillar, cloud administrators should ensure that they are protecting the information and systems within their cloud environment. Best practices around Identity and Access Management (IAM), data and system protection, and incident response, as well as the Shared Responsibility Model, are all covered by this pillar.
Reliability
Reliability, in this case, means that cloud services perform as intended correctly and consistently. Best practices in this pillar include building and maintaining a resilient workload that can recover from failures, including outages, Distributed Denial-of-Service (DDoS) attacks, and other potential causes of downtime.
Performance Efficiency
The ability to use IT and computing resources efficiently and at the lowest possible cost is what defines the Performance Efficiency pillar. This means selecting the correct resource types and sizes based on workload requirements; monitoring performance; and making informed decisions as business needs, demand, and technologies evolve.
Cost Optimization
Optimizing costs means that you are making the most efficient use of your cloud costs. The best practices in this pillar help organizations avoid overspending on wasted or underutilized resources and scale to meet business needs.
Sustainability
Recently added in 2021, the sustainability pillar focuses on minimizing the environmental impacts of running cloud workloads. Key topics include a shared responsibility model for sustainability, understanding impact, and maximizing utilization to minimize required resources and reduce downstream impacts.
Conducting a Well-Architected Review of your AWS environment will validate the work you've completed during your migration and set you up for future success. If you're unable to complete the Well-Architected Review yourself, you might turn to a managed service provider to do this deep-dive for you.
Cloud management tools can also assist you in reviewing best practices to support all of the pillars. Automating this process with a cloud management platform can help you save time and receive definitive proof that you are meeting the requirements for a well-architected cloud environment.
What to Know About Well-Architected
How does CloudCheckr support the Well-Architected Framework? Read our white paper to find out.
Download
4. Use cloud management to gain visibility into your environment
Cloud native tools can identify some gaps in your cloud governance. However, you may need something else to promote operational excellence, security, reliability, performance efficiency, and cost optimization after migrating to the cloud.
What is cloud management? Cloud management is the centralized administration of cloud assets, including any applications, data storage, and computing resources that an organization connects to via the internet (i.e., the cloud).
Successful cloud management ensures that administrators regularly monitor cloud costs, best utilize cloud resources, and keep the environment secure and compliant with regulatory standards.
CloudCheckr, now part of Spot by NetApp, brings visibility and intelligence to your single- or multi-cloud environment to lower costs, maintain security and compliance, and optimize resources.
CloudCheckr's cloud management platform contains more than 600 best practice checks around cost, security, compliance, and utilization. The customizable dashboards in the CloudCheckr platform enable you to share key metrics across your organization. These features show everyone in a FinOps role or Cloud Center of Excellence, from the C-suite down, what's going on in your cloud environment.
Get All the Essentials After Migrating to the Cloud
CloudCheckr's cloud management platform supports cross-functional collaboration, well-architected cloud environments, and total visibility for teams and individuals in the cloud. Learn more about our solutions.
Ready to See CloudCheckr in Action?
Schedule a 1:1 demo to learn what CloudCheckr can bring to your cloud post-migration.
Get a Demo
Cloud Resources Delivered
Get free cloud resources delivered to your inbox. Sign up for our newsletter.
Cloud Resources Delivered
Subscribe to our newsletter