It's the most wonderful time of the year: AWS re:Invent is back for 2022! AWS re:Invent is the largest global conference with a focus on cloud computing. Hosted by cloud provider Amazon Web Services, AWS re:Invent is in its eleventh year and will take place from November 28 to December 2, in Las Vegas, Nevada.
Previous re:Invent conferences have included tens of thousands of attendees, making it the must-attend event for cloud practitioners of all skill levels. With thousands of speaking sessions, bootcamps, hackathons, workshops, keynotes, and more throughout the week, AWS re:Invent has something for everyone. Like last year, AWS is offering the event both in-person and virtually.
Are you heading to re:Invent this year? If you've been tasked with bringing back the information you've learned and presenting it to your colleagues, then you'll need to start preparing now. We've got you covered with this handy "study guide" for AWS re:Invent 2022 and tips to get the most out of the conference.
Before you go…
Determine your goals for attending AWS re:Invent 2022.
What do you want to get out of attending AWS re:Invent? Here are some questions you might ask as you develop an itinerary and figure out what knowledge, skills, or ideas you need to bring back to your colleagues.
What are the overall business goals of your organization, and how do they tie into your AWS usage?
What does the future of cloud hold for your industry?
How are companies like yours (size, industry, geography, etc.) managing and innovating in their AWS environments?
How can the information you learn help your team or the overall organization?
Are you looking to network with potential clients, business partners, employees, or other connections?
What information are you tasked with bringing back to your colleagues to demonstrate the value of this trip?
Location, location, location (a.k.a. know your way around the Strip).
Next, check out the map for the AWS re:Invent 2022 campus, which includes six different hotels on the Las Vegas Strip as part of the event venue. Activities will take place at Encore, Wynn, The Venetian, and Caesars Forum — all next door to one another — as well as further down the Strip at MGM Grand and Mandalay Bay. Pay attention to where the sessions and activities will take place, so that you can build a schedule that won't leave you rushing back and forth between venues.
Once you're there, getting from hotel to hotel is possible, but it will take some coordination. Shuttles will be available to transport you from one venue to the next, and Las Vegas has its own transportation along the Strip. Traveling from one end of the Las Vegas Strip to the other can take as long as 45 minutes. No matter how you plan your day, you'll want to bring some comfortable walking shoes!
Pick your sessions in advance.
The sooner you register for your re:Invent sessions, the better, as they tend to fill up fast. Be mindful of what you choose — including session type, level, and the topics covered. In the AWS re:Invent Session Catalog, sessions are broken out into several different categories for easy filtering and selection.
Session Level: Do you need the back-to-school 101 or the senior-level seminar? Choose from Foundational (100), Intermediate (200), Advanced (300), and Expert (400) sessions to learn at the pace you need.
Area of Interest: This year's re:Invent boasts sessions from dozens of areas of interest. Some hot topics this year include sessions around Blockchain, Data Lakes, High Performance Computing, Serverless, Sustainability, and Tech for Impact.
Industry and Job Role: Want to see how other organizations in your industry are using AWS? Choose from sessions in nearly 20 different industries to see how they're getting more from their cloud. You can also hear from speakers with roles similar to your own (or perhaps one you'd like to have in the future) by using the Job Role filter.
AWS Services: With well over one hundred distinct AWS services, you might want to attend a deep-dive into a specific AWS feature and learn tricks of the trade from your fellow cloud practitioners — or from AWS pros themselves.
Pay attention to the Session Type and Additional Activities filters as well. These will tell you whether you're listening to a keynote speech or attending a more focused, hands-on bootcamp to help you prepare for AWS certification. If networking is one of your goals, don't forget to check out the AWS Build Labs, Jams, GameDay, and other gamified activities to get to know your fellow AWS users.
Not sure where to begin? Check out the Attendee Guides for industry- and use case-specific guides to attending re:Invent. If you're new to re:Invent or feeling shy, they have helpful advice for "Newbies" and Introverts, too.
Finally, don't forget to double-check the time and location for each session. If you're traveling from one hotel to another, be mindful of your schedule so that you have enough time to get from one location to the next.
Remember your business goals.
Many companies require their employees to justify the trip to a conference with the requirement of bringing back valuable knowledge and training. If you're presenting what you've learned when you return to the office (or to your regularly scheduled Zoom meetings), then factor this need into your schedule as well.
Research the presenters when you choose your schedule. You might seek out speakers from companies that are in your industry or of a similar size/market share. That's not to say you can't hear from other types of businesses. However, if you're looking for applicable takeaways, then you're more likely to find them when the speaker's experience aligns with your business needs.
While you're there…
Learn together.
Attending a big conference like re:Invent doesn't have to be a solo quest. Bring a colleague along to apply the "divide and conquer" approach. At the end of each day, compare notes and share what you've learned. You can also split up and attend different sessions so that your team gets as much information out of the conference as possible.
If you traveled alone, network with people you meet in the sessions and ask how they'll use the info they learned. You might receive some new insights! Above all, remember that it's a big conference, so you won't be able to "see it all." Engage with your network and stay up to date on social media to get a more well-rounded view of the event.
Take great notes.
While re:Invent is a lot of fun and a great time to meet up with peers, you'll be there to learn. Therefore, it's time to tap into your study techniques from your school days.
Do anything that will help you to remember the material. Record the session (if permitted) with video or voice memo, take notes, or photograph the most useful slides during the presentation. If you're able to get a copy of the presenter's slides, you can use these when you put together your own presentation.
Engage with the speakers.
Following up on the above note, the best way to get more out of the conference is to be engaged. Show up on time, notebook (or laptop/tablet/phone) in hand, and be prepared to learn.
Don't be shy during the conference, either. If there's a subject you want to know more about, then ask the speaker questions during or after the presentation. Conference speakers are there to share their knowledge, so they won't be bothered by people engaging with them. (Quite the opposite!) Sit up front, too, if you really want to make a connection.
Stay connected on social media.
Follow the AWS re:Invent Twitter and use hashtags like #AWS and #reInvent to see what's going on, what topics are trending, and where to get insider info about the conference.
Don't skip the expo hall.
As part of re:Invent 2022, you'll have the opportunity to connect with vendors in the expo hall in The Venetian. Keep track of the vendors and experts you meet by grabbing a business card and/or swapping contact information.
Is your organization on the lookout for technology that will make it easier to meet your cloud transformation goals? If so, prepare to talk to vendors about their solutions. Tell them about your organization's objectives and where you'd like your cloud to be in the future. Depending on your desired outcomes, some potential questions might include:
How can this help our organization achieve [name your goal here]?
What are the typical results that customers see with this product?
Will this solution support our organization's FinOps journey?
Are there automation capabilities that will enhance our DevOps practice?
Can this solution help me ensure that my AWS environment is Well-Architected?
And don't just view the expo halls as a place to get a sales pitch. Conference booths are becoming more sophisticated and serve as hubs to learn and socialize. The Spot by NetApp booth, for example, will have some cool features like arcade games — so stop by and visit us.
Multi-cloud cost management — all in one platform
Learn how CloudCheckr solves problems for FinOps, DevOps, SecOps, InfoSec, and other business leaders.
Download the eBook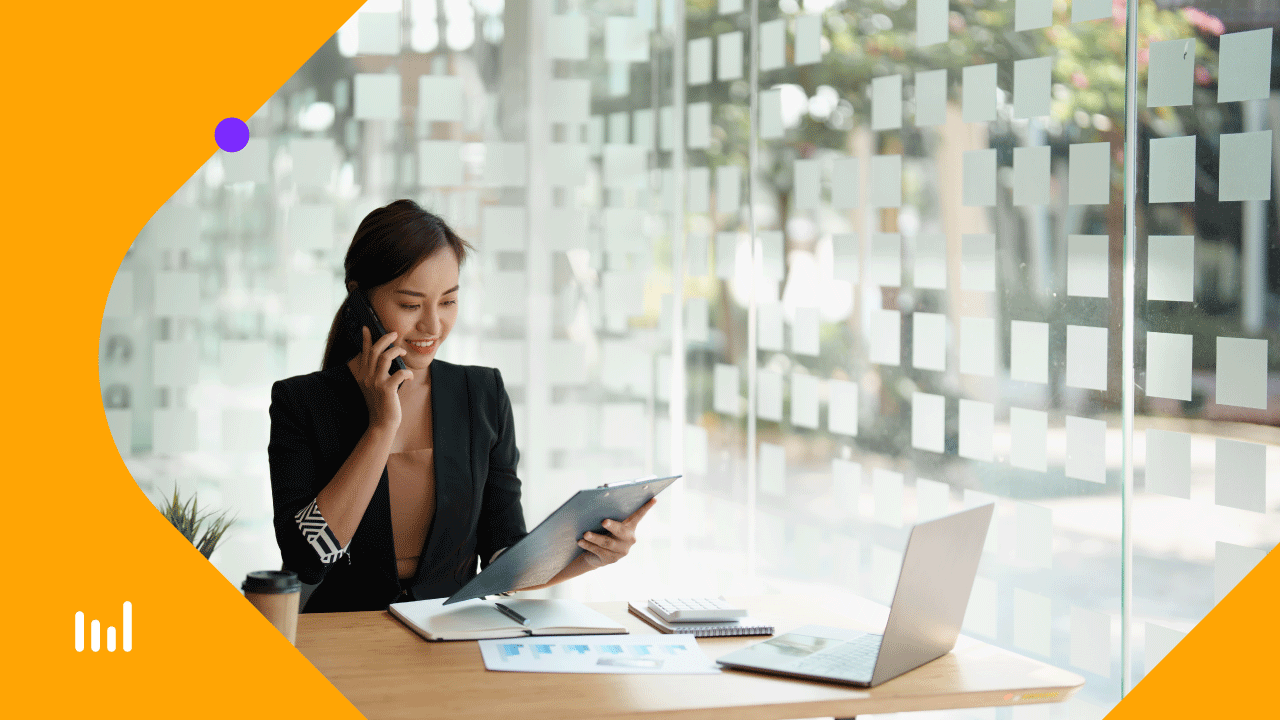 After you leave…
Find the key lessons of your experience at AWS re:Invent.
Ultimately, if you're expected to share takeaways from re:Invent with your colleagues, you want to tie that information back to your organization's overall business objectives. There's a lot that the sessions at re:Invent cover, so you'll need to distill what you learned down to a few core points.
Consider the following questions as you prepare for your presentation:
What was your favorite session or activity from AWS re:Invent 2022?
What was a surprising fact or lesson you learned at the conference?
Who was the most engaging speaker, and what did you learn from them?
What new skills did you acquire at re:Invent?
Did you learn any skills that you can teach to your colleagues or employees?
Of everything you experienced at re:Invent, what stood out to you the most?
Become a thought leader.
Now you're ready to share what you've learned at re:Invent. But even if you weren't tasked with giving a presentation, don't let that knowledge go to waste. Instead, put together a series of LinkedIn posts, blog posts, or videos based on what you learned. This helps you show what you got out of the conference and establishes you as a thought leader.
If you want to follow up on the connections you made from the conference, tag any speakers or other thought leaders you mention in your posts. They may even share your thoughts with their audience, which will help you expand your own network.
One more thing…
Don't miss Spot by NetApp at re:Invent 2022
Spot by NetApp, an AWS Partner, is sponsoring two breakout sessions at this year's re:Invent. These intermediate—level talks will give you a look at the practical applications of FinOps and CloudOps to help you get the most out of your AWS investment.
Using AWS savings instruments in a FinOps journey 
Monday, November 28, 4:45 PM – 5:45 PM
With rapid cloud growth comes an increasingly urgent need to understand and manage costs. The increasing adoption of FinOps reflects the need for frameworks and best practices to meet that need, but how do you apply FinOps to your AWS environment? In this session, learn about the FinOps journey at Roku and how Spot by NetApp utilized AWS Reserved Instances and Savings Plans together with Spot by NetApp solutions to help improve the compute unit costs for Amazon EC2 as well as for additional AWS services. Learn important lessons from Spot by NetApp's experiences to help ensure success in your own FinOps journey.
Reliable, secure, and efficient cloud operations
Wednesday, November 30, 8:30 AM – 9:30 AM
Operations teams are the critical link between business and application requirements and how applications are deployed, managed, and scaled in the cloud. But those teams need more than a patchwork of tools, scripts, and manual labor to keep up with the demands of your ever-growing cloud environment. Learn how Spot by NetApp uses unique analytics and continuous optimization to help your operations teams simplify resource management and operations so that you can deploy and operate applications faster, more reliably, and more efficiently to maximize the value and ROI of your cloud investment.
Stop by the Spot by NetApp booth #2810 to learn more about CloudCheckr from Spot by NetApp and learn about how you can take your AWS cloud management to the next level. 
Optimize Your Cloud Costs
Discover how CloudCheckr can simplify your cloud cost management. 
Get a CloudCheckr Demo