What does it mean to be a leader in the cloud management space? Industry research firm GigaOm has defined what success looks like for a cloud management platform, and CloudCheckr fits the bill.
The recent GigaOm Radar Report for Cloud Management Platforms has named CloudCheckr, now part of Spot by NetApp, a leader and outperformer in the industry under the NetApp portfolio. The CloudCheckr CMx platform received this recognition — the highest level designated — based on our combination of features, product innovation, and maturity in the cloud management marketplace when compared with 18 other solutions.
Keep reading to learn about the research methods and report from GigaOm.
How the GigaOm Radar Works
The GigaOm Radar is a forward-looking assessment that plots the current and projected position of each vendor listed over 12 to 18 months into the future. CloudCheckr's placement on the GigaOm Radar weighs our execution, roadmap, and ability to innovate along X and Y axes. The X axis weighs Feature Play, a narrow focus or niche, vs. Platform Play, signaling the presence of a comprehensive feature set across the platform. On the Y axis, Maturity recognizes the stability of our platform vs. Innovation for a cutting-edge and aggressive approach to technical innovation.
Source: GigaOm
New entrants sit on the outer ring of the chart, with challengers in the second ring and a select number of industry leaders at the center. The color-coded arrows within the radar denote companies that are forward movers, fast movers, and outperformers in cloud management.
According to GigaOm, vendors set closest to the center, where CloudCheckr is, are judged to be of higher overall value in their marketplace. "The closer to center a solution sits, the better its execution and value, with top performers occupying the inner Leaders circle," says the report. "The centermost circle is almost always empty, reserved for highly mature and consolidated markets that lack space for further innovation."
Criteria for GigaOm Radar Placement
GigaOm defines cloud management as a single tool with focus on optimization, operations, and budget. They point to automation, cloud resource optimization, and FinOps capabilities as must-haves for a high-level "single view" of an entire cloud infrastructure. These capabilities, the report says, are "critical to ensure uptime and high performance without compromising data mobility and security."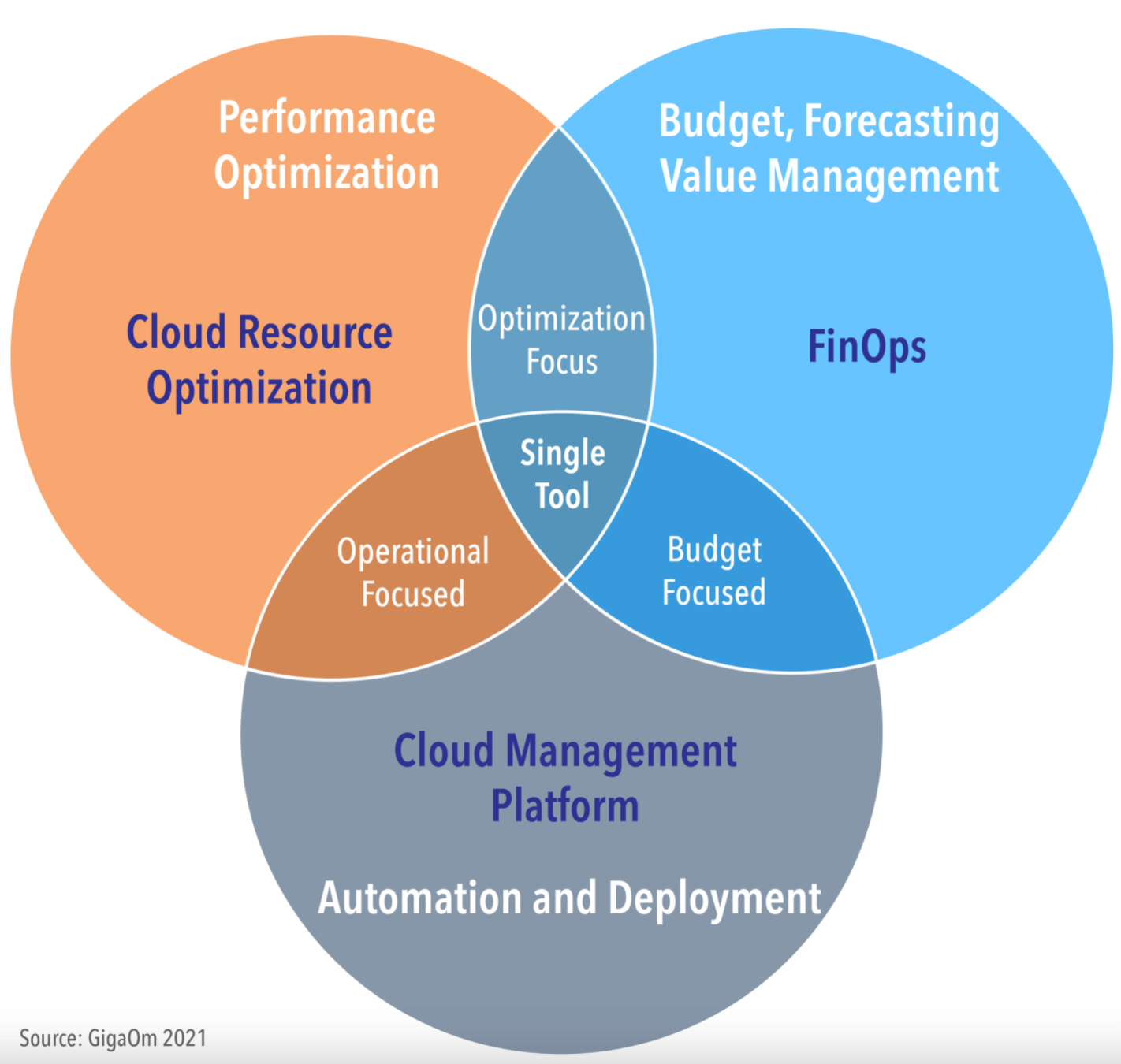 Source: GigaOm
Solution providers were evaluated based on the market segments they serve: small to medium-sized businesses, large enterprises, and/or managed service providers. The GigaOm report also looks at the type of deployment that each solution uses, including SaaS, customer-managed, and holistic.
The analysis continues further with its key criteria comparison of platforms and their evaluation metrics comparison.
Key Criteria:
Complexity management

Heterogeneity

Resource Management

Cost Governance

Automation Management

Partner Ecosystem
Evaluation Metrics:
Flexibility

Scalability

Disaster Recovery

Usability

Monitorability
What GigaOm Says About CloudCheckr
CloudCheckr is considered "Exceptional" — the highest level of evaluation — in resource management, cost governance, automation management, and partner ecosystem, and scored high in all other categories among both sets of criteria.
CloudCheckr also received "Exceptional" marks as a solution for Enterprise and Managed Service Provider (MSP) markets as well as being a clear leader among SaaS deployments for cloud management.
The report lists CloudCheckr under NetApp, as a result of our recent acquisition and addition to the Spot by NetApp portfolio. In the report, GigaOm points to the combination of automation, FinOps, and cloud performance management as key capabilities that will help Spot by NetApp stand out thanks to the inclusion of CloudCheckr's platform. 
GigaOm says of CloudCheckr CMx: "There are excellent features for managed service providers, including showback billing for larger organizations. The movement of CMx into the Spot brand and products adds the power of NetApp and its partners along with a broader range of leading capabilities."
GigaOm Radar: FinOps Tools
Learn how Spot by NetApp's products, including CloudCheckr, lead the way in FinOps tools.
Learn more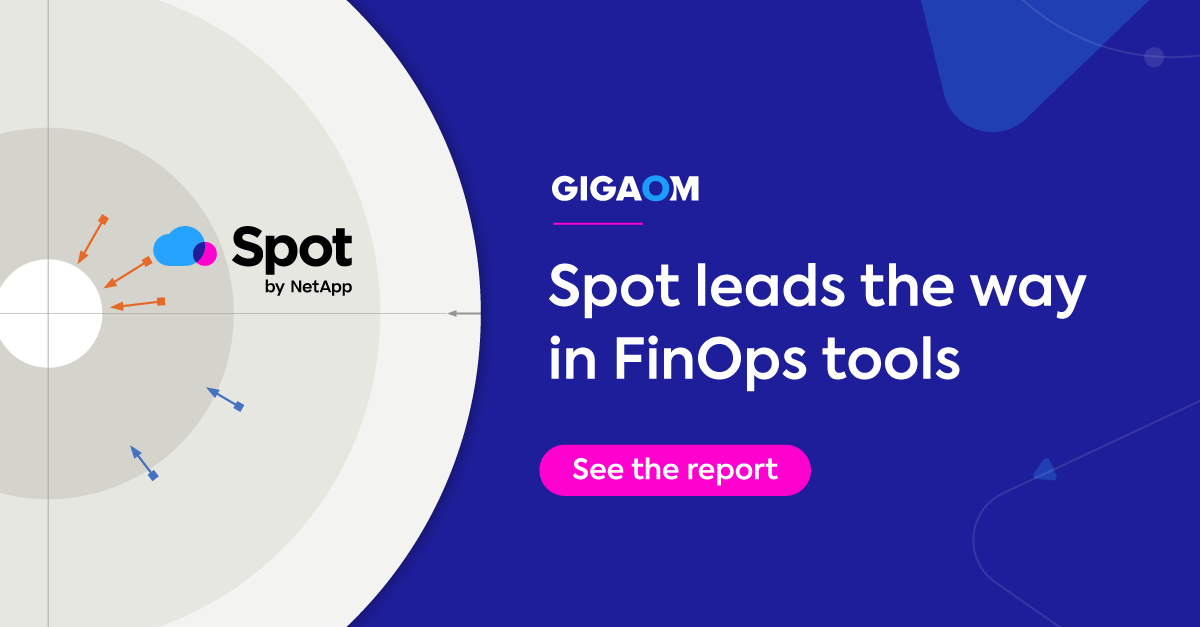 Cloud Resources Delivered
Get free cloud resources delivered to your inbox. Sign up for our newsletter.
Cloud Resources Delivered
Subscribe to our newsletter