When it comes to technology purchases, business leaders often have questions about the value they'll receive from a new solution — the return on investment, or ROI. In other words, they want to know that if they spend a certain amount of money on tech, they'll see a greater amount of profit in return. And that's understandable: everyone wants to know that their newest tools will pay dividends.
That kind of ROI is undoubtedly important in making business decisions. However, there are other, equally crucial benefits organizations need to keep in mind when they evaluate their ROI. 
This is especially true when it comes to operating in the cloud. Yes, ROI in terms of dollars and cents makes sense. However, cloud isn't just an investment; it's an opportunity. When it comes to cloud, implementing a solid cloud management strategy is the first step in maximizing your return on investment.

What Makes an Effective Cloud Management Strategy?
A cloud management strategy starts with understanding your cloud architecture and resources. From there, you can monitor utilization to find ways to save money and make your cloud operations more efficient. 
A cloud management strategy entails three key steps:

1. Gain Insight into Your Cloud Architecture
The first step is understanding your architecture. You'll need to know what kinds of compute resources, storage, and backups you have at your disposal.
You also need an understanding of how resilient your cloud architecture is. That means paying attention to your Recovery Time Objective (RTO) and Recovery Point Objective (RPO). These have to do with availability. When monitoring your cloud, you need to know whether your servers are online at all times and receive an alert if they're unavailable. You can set these alerts in a cloud management platform, so that you always know what's going on in your cloud.

2. Manage Your Cloud Resources
The next step is resource management. At this stage, you have to determine whether you'll take an active or passive approach in managing resources.
With an active approach, you can regularly perform best practice checks and right size resources when you need to. You can also configure cloud management tools to automate manual tasks and save time. This means automatically finding and fixing security and compliance issues, reallocating and right sizing purchasing options, and reducing the human error that leads to cloud sprawl.
On the other hand, being passive in your resource management means that you won't know what's happening in your cloud… until you get a surprise bill at the end of the month. The choice is pretty clear!

3. Optimize Your Cloud
That leads us to the third step: optimization. Once you understand your overall architecture and the ways you're looking at resources, you can begin analyzing your cloud environment to ensure it aligns with your budget. Looking at utilization, preventing sprawl, and analyzing waste are some of the key ingredients in this step.
This tends to be one of the most challenging aspects of cloud management. Our recent Cloud Infrastructure Report highlighted survey results from medium- to large-sized enterprises that are fully or partially in the cloud. A full 94% of respondents said that they have incurred unexpected cloud costs at some point. However, just 31% said that they can monitor and optimize their public cloud costs effectively. The more capable you are of managing your cloud costs, the less likely you are to see unexpected charges on your cloud bill.


Cloud Optimization: More than a Cost Issue
However, cost isn't the only area where you need to optimize in the cloud. Security is also important. Maintaining security and compliance in the cloud comes from an understanding of the shared responsibility model that customers have with their cloud providers. The cloud provider is responsible for the security of the cloud — meaning the integrity of their hardware and data centers. However, the customer is in charge of securing the data in the cloud. That includes not only the data they store but the configurations of their permissions, IAM policies, data encryption, and more.
A security breach can be extremely costly for any size business. According to IBM, the average cost of a data breach in 2020 was more than $3.8 million for all industries; in highly regulated sectors like healthcare, the costs are even higher. With a data breach come regulatory fines and penalties — themselves extremely expensive — as well as lost business from a damaged reputation and a decrease in consumer trust.
Incorrect settings for security groups, permissions, and other configurations are common culprits of cloud security incidents. Gartner reports that by 2025, 99% of security failures in the cloud will result from user error. In other words, the problems that lead to security breaches are avoidable virtually every time.
A proactive approach to cloud management can help an organization avoid the pitfalls of costly security vulnerabilities. This starts, once again, with mapping and monitoring your resources. With that information, a cloud management platform can report on any issues that it finds and alert users when they need to adhere to best practices.
Ready to Reclaim Your Cloud Budget? Get The Ultimate Guide to Complete Cloud ROI
Strategies for Cloud Management in Action
So what does a cloud management strategy look like when properly implemented? CloudCheckr's cloud management platform provides the above features all in one place.
To find out what that ROI looks like, we can turn to CloudCheckr's managed services customers and the clients that they serve.

How MSPs and Enterprises Use CloudCheckr
An excellent example of effective cloud management is the story of managed service provider PTP and their customer Voyager Therapeutics, who are researching life-changing treatments for neurodegenerative diseases. PTP partners with CloudCheckr to bring customers like Voyager Therapeutics greater visibility and improved governance to their cloud.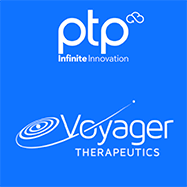 By providing key insights into their cloud environment, PTP and CloudCheckr were able to help Voyager Therapeutics achieve a 25.4% month-over-month cost reduction in customer cloud spend and improve their cloud security and compliance posture. 
PTP also granted Voyager Therapeutics direct access to CloudCheckr CMx, so that they could also manage and monitor their AWS environment. That overview of cloud spend and utilization gives Voyager Therapeutics the information they need all in one place to save time.
"CloudCheckr allows me to monitor AWS and know how much we spend directly, so I can focus my attention somewhere else," said Yohann Potier, Director of Data Science & Informatics at Voyager.
CloudCheckr plays a huge part in helping PTP deliver those capabilities to their customers. As a result, PTP sees the ROI in their cloud management strategy, and so do customers like Voyager Therapeutics.
"We want to work with partners that are helping us provide value to customers like Voyager," said Eric Ransden, PTP's Director of Account Services and Partner. "CloudCheckr is a huge enabler to us to help deliver that value."
Read the case study to learn more about the results that managed service providers and highly regulated enterprises in the cloud see with CloudCheckr.

How CloudCheckr Uses CloudCheckr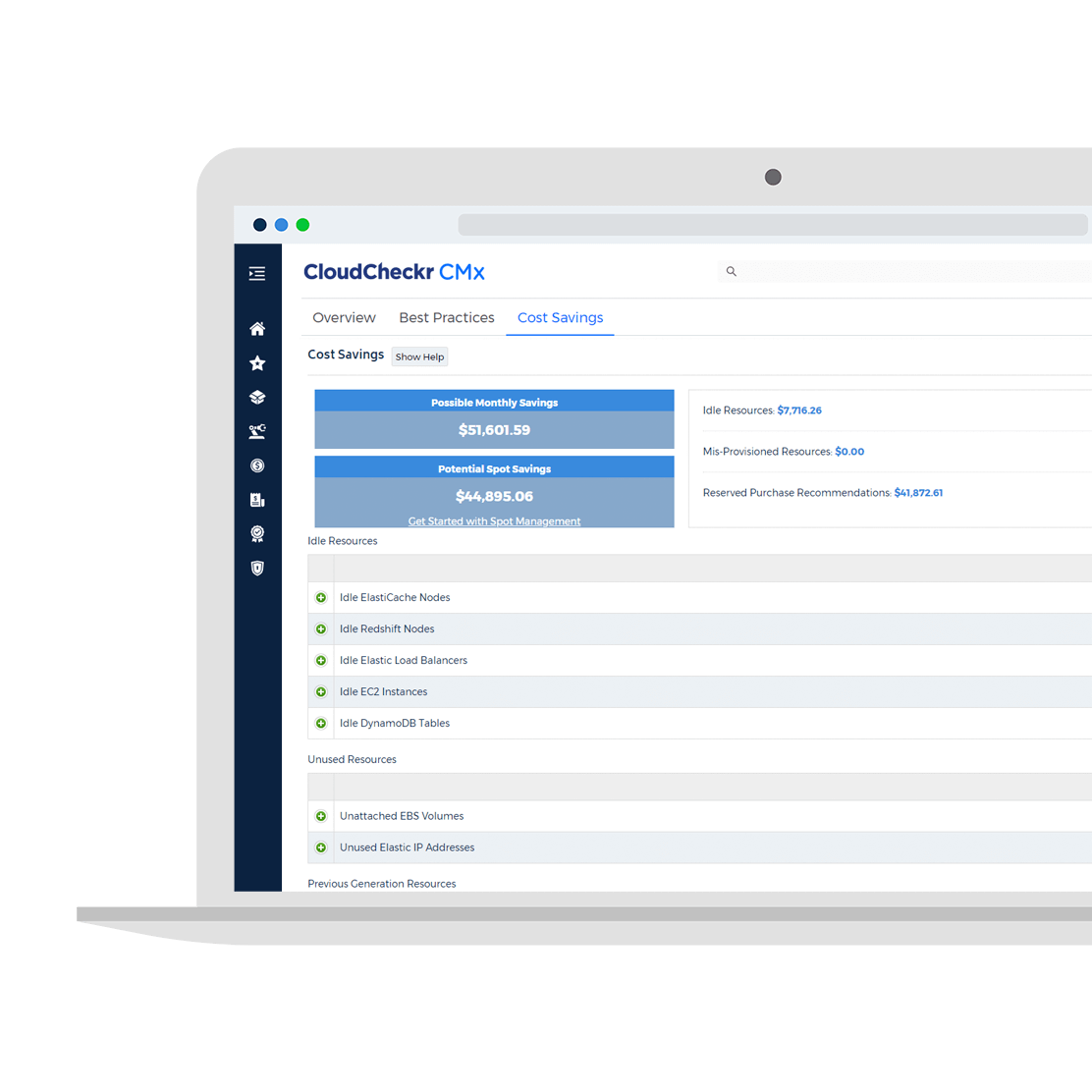 CloudCheckr is a "Cloud-First, Cloud Only" company. All 100% of our SaaS solution runs in the public cloud. Additionally, we use CloudCheckr CMx to manage our cloud costs, resources, and security.
Some of the tasks our DevOps team uses CloudCheckr CMx for everyday include:
Right sizing computing instances

Leveraging Reserved Instance recommendations

Utilizing EC2 heat maps and instance scheduling automation tools to identify and shut down idle resources
By automating our cloud management, we free up capital, personnel, and work hours to focus on delivering world-class software to our customers. But that wasn't all the ROI we saw. By identifying usage patterns, waste, and "technical debt," we enabled the reinvention of the front-end and back-end that makes up our CloudCheckr CMx platform.

Transform Your Cloud Management Strategy and See Greater ROI
Being proactive with cloud management can help organizations reduce sprawl, stay on budget, and ensure that their data is secure. CloudCheckr offers the tools you need to manage your resources and see more opportunities for return on your cloud investment.
CloudCheckr is here to help you reclaim your cloud budget and boost ROI with proven strategies for managing cost, security and compliance, and automation. Learn more about building a cloud management strategy that maximizes your ROI:
Watch our on-demand webinar: Cloud Management Strategies for Ultimate Return on Investment
Cloud Resources Delivered
Get free cloud resources delivered to your inbox. Sign up for our newsletter.
Cloud Resources Delivered
Subscribe to our newsletter