It's Full Speed Ahead for CloudCheckr CMx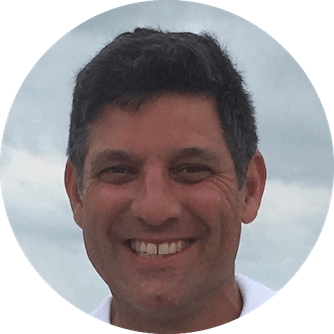 This is a guest contribution by Rob Mossi, Sr. Director of Product Marketing at CloudCheckr. Rob is a go to market specialist with 15 plus years in the technology data governance and data management sectors and has helped numerous sales and channel organizations transition to value based storytelling.
I was one of those kids that felt the need for speed. If there was a way to ski faster or jump my bike further—odds were, I could be talked into it. Why not take a chance to accelerate, to go further and push the envelope a bit. The worst thing that could happen was a scraped knee and maybe a bruised ego.
In the words of my colleague and CloudCheckr CTO, Jeff Valentine, "Since 2011, CloudCheckr's mission is 'turbocharging' customer cloud adoption, helping turn IT complexity into clarity and keeping cloud environments in check no matter how fast the business runs."
It's always satisfying when you can marry a personal style with your professional work. And with the announcement of Forrester Research naming CloudCheckr a Strong Performer in The Forrester Wave™: Cloud Cost Monitoring And Optimization, I think I've found a perfect match.
Forrester's recognition of CloudCheckr as a Strong Performer not only validates our total visibility strategy but puts us in an optimal position to grow products, services, and partner relationships. No bruised knees or egos in sight.
The cloud cost monitoring and optimization report, updated for Q4 2020, is a detailed evaluation of CCMO vendors. Criteria focused primarily on improving cost efficiency, cost management, cost optimization, multi-cloud capabilities, and automated remediation and reporting capabilities. Specifically, CloudCheckr received top high praise for:
Cost management capabilities

Strength of our strategy

Increased market presence
Beyond cloud cost monitoring and optimization
It was obvious to Forrester that CloudCheckr is not an average vendor of cloud infrastructure management. Noted by the highest score possible for cost reporting. What's interesting to us is that the report calls out CloudCheckr's ability to do much more, go further, and meet multiple teams' needs across an organization. How so?
CloudCheckr is praised for a unified approach combining public cloud cost management, security, and compliance. We stand alone with that claim. CloudCheckr goes further, with functionality that Forrester does not measure.
CloudCheckr is in a position to jump higher, further, and with greater acceleration.
But it doesn't stop there. We received high praise for our API-first methodology. The completeness of which enables DevOps, SecOps, and technology teams to easily build integrations with other IT systems and gain valuable insights into their cloud business processes. When combined with our security and compliance best practice checks, CloudCheckr provides comprehensive coverage across organizational teams, from IT, DevOps, SecOps, and compliance.
CloudCheckr is purpose-built for large enterprises AND service providers, offering custom rate cards, profit-enhancing tools, and automated invoices, with white label support. While these features did not contribute to CloudCheckr's rankings, they are valuable features further strengthening CloudCheckr's position in a competitive market.
We are in the game. We are here to jump higher, go faster, and punch the gas because we can. CloudCheckr is committed to continued roadmap execution. A high percentage of CloudCheckr revenue is invested back into product innovation via R&D. We continue to focus on multi-cloud capabilities and enrich our cloud optimization features, APIs, user experience, and performance.  
Reference customers praise CloudCheckr for its CMx release, noting it was a 'game-changer' in terms of upgrading its user interface (UI) and experience.

The Forrester Wave™: Cloud Cost Monitoring And Optimization, Q4 2020
CloudCheckr is investing in customer experience. With our new CMx responsive interface and dynamic business intelligence reporting, Forrester recognizes we are in a position to make significant strides. Now more than ever, we are poised for growth. Our continued dedication to CMx as a platform will extend our near and long-term strategies. Our investment in CMx as a platform doesn't just extend our lead once—it accelerates our product and the value we provide.
Join us as we celebrate our standing in the Cloud Cost Monitoring And Optimization Wave. See for yourself why recognition of our strategy is so important to us and our customers and partners. We'll continue to push the envelope and provide our customers with the features, functionality, and benefits that matter to everyone who builds on cloud infrastructure.
What's next?
Download a complimentary copy of The Forrester Wave™: Cloud Cost Monitoring And Optimization Q4 2020. 
Then consider connecting with our cloud optimization experts for a custom Cloud Check Up review where you'll see how to achieve 30% savings on public cloud costs while managing the risks of cloud security and regulatory compliance.
Cloud Resources Delivered
Get free cloud resources delivered to your inbox. Sign up for our newsletter.
Cloud Resources Delivered
Subscribe to our newsletter