Government Cloud Management Conference 2020
Managing Budget, Security, and Compliance in Public Sector Cloud
On-Demand
CloudCheckr Live
Free to Watch
Watch Now
What you'll learn
How to achieve visibility about the money you're spending in the cloud
How to manage security in a multi-cloud world
Getting and staying compliant with federal regulations
Details
More than half of all government data centers have closed in recent years. High operating expenses, combined with increased budget constraints, and IT obsolescence are driving public sector organizations into cloud computing faster than ever. Despite the modernization of federal information technology systems, agencies still face challenges when it comes to acquiring and managing cloud computing platforms.
Watch the Government Cloud Management Conference 2020 (originally broadcast on June 25) to put the cloud to work for the public sector with total visibility cloud management. You will learn from agency leaders and technical experts how federal, state, and local organizations securely govern their new cloud infrastructure. Register now to watch all 10 sessions on-demand.
About CloudCheckr
Manage your entire cloud infrastructure—in one place.
We deliver total visibility—across multiple public clouds and hybrid workloads—making immediate cost savings achievable from the most complex cloud infrastructure. From government agencies to large enterprise and managed service providers, CloudCheckr customers deploy our SaaS solution, CloudCheckr CMx, to secure, manage, and govern the most sensitive environments in the world.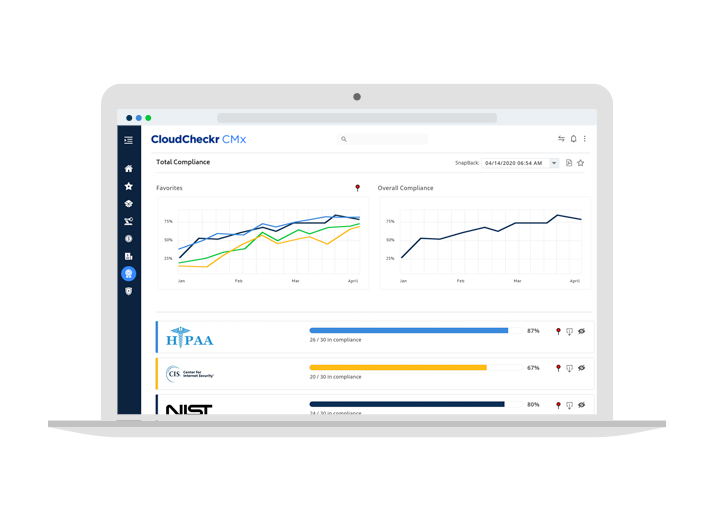 Meet the Speakers
Our panel of experts will inspire you to push boundaries and create exceptional public sector customer experiences in the cloud.
Agenda
8:00 am EST
Welcome to Government Cloud Management Conference 2020
Dan Stroman
Senior Director of Public Sector, CloudCheckr
Let's kick-off the inaugural Government Cloud Management Conference 2020 with the senior director of Public Sector at CloudCheckr, Dan Stroman.
8:15 am EST
Kickoff Session: Cost Management During and After a Pandemic
Matt Jordan
VP of JHC Technology, an Effectual Company
The pressure on budgets has never been higher. Get ahead of the cost savings curve with Matt Jordan of JHC Technology. JHC is an AWS Premier Consulting Partner and launch partner for the AWS Public Sector Partner Program, the AWS Government Competency, the Authority to Operate (ATO) on AWS Program, and the GovCloud Skill Partner Program.
8:45 am EST
Keynote: Partner Innovation
Sandy Carter
Vice President of Public Sector Partners and Programs, Amazon Web Services
9:15 am EST
Managing Security in the Public Sector
Tim Sandage
Senior Manager of Security Partners, AWS
9:45 am EST
Elissa Livingston
Senior Vice President of Growth & Strategy, CloudCheckr
Join Tina Chiao of Carahsoft and Andre Van der Post of DLT Solutions for an open discussion on tactics, hurdles, and solutions for managed service providers operating in the public sector.
10:15 am EST
Building a Better Cloud Governance Model with CloudCheckr
Jeff Valentine
Chief Technology Officer, CloudCheckr
Jeff and CloudCheckr's Senior Director of Product, Travis Rehl, will demonstrate how to govern your cloud infrastructure with the only cloud management platform to achieve FedRAMP Ready status.

11:15 am EST
Cost Management, Billing, and Budgeting
Aaron Gettings
Technical Product Manager, CloudCheckr
Join Aaron and CloudCheckr Sales Engineer, Eric Morrissey, and learn why choosing the right cloud services is a balance between performance, efficiency, and cost savings. Learn how to turn complexity into clarity by proactively optimizing across clouds to rightsize your fleet and lower costs.
12:00 pm EST
Information Security in the Cloud
Mike Schaub
Information Security Manager, CloudCheckr
COVID-19 has impacted everyone and brought to light what it takes to maintain operations during a global event. Relying on a single data center can be an issue, but it's also costly to have multiple data centers for redundancy. What about quickly standing up and implementing new resources for unprecedented demand? Cloud is perfect for dealing with these situations, but it needs to be secured. Let's dive into information security in the cloud with Mike Schaub, Tanner Jamison, and David Kalish of CloudCheckr.
12:45 pm EST
Getting and Staying Compliant with Federal Regulations
Tanner Jamison
Security Risk & Compliance Manager, CloudCheckr
When migrating to the cloud, obtaining compliance with federal regulations can seem like a bit of a mystery. How do you keep up with the continually changing nature of the cloud-based IT environment? You also may not know how to get your compliance information to prove audit trails. How quickly and easily can you assess your compliance posture? Migrating to the cloud can help you become more compliant rather than less. Let's dive into compliance in the cloud with Tanner Jamison, Mike Schaub, and David Kalish of CloudCheckr.
1:30 pm EST
Government Cloud Management Conference 2020 Wrap Up
Jeff Valentine
Chief Technology Officer, CloudCheckr
What is CloudCheckr Live?
CloudCheckr Live is our new remote learning series—connecting you with experts across timezones—to bring the latest insight and education, in a roundtable discussion, on accelerating cloud adoption across enterprises, public sector, and managed services.