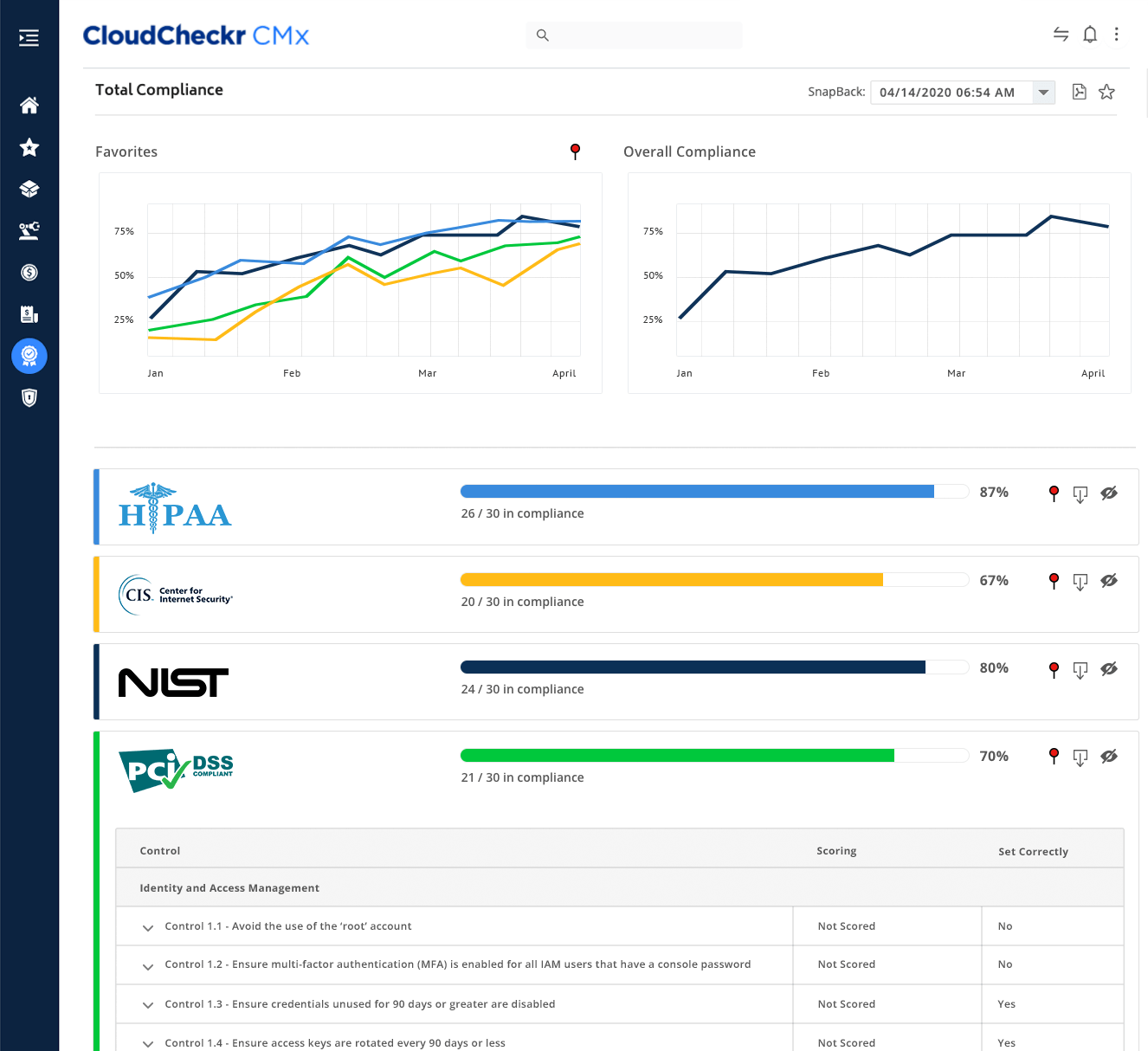 Run Cost Savings Reports
CloudCheckr helps organizations save thousands or even millions of dollars on their cloud spend. Try a Cost Savings Analysis, Advanced Grouping Report, and much more.
Confirm Your Cloud Security
Run in-depth analysis on your cloud ecosystem, including custom reports. Try a Perimeter Assessment to make sure there are no security vulnerabilities in your cloud.

600+ Best Practice Checks
CloudCheckr provides a detailed view of your cloud ecosystem to ensure your infrastructure is configured properly and highlights areas that may be cause for concern. These analyst-approved checks focus on four key areas: security, availability, cost, and usage.
Trusted Worldwide