Growing your cloud practice can be challenging if you're a managed service provider (MSP). You want to stand out from your competitors, build and retain your customer base, and find ways to increase your cloud margins all while managing day-to-day operations.
Standard resale margins for cloud services average just 3 to 7%, and customer churn is high. Time-consuming manual billing processes and lack of insight into cloud cost optimization can be killers for MSPs who want to succeed.
Enter CloudCheckr CMx. CloudCheckr's cloud management platform bring MSPs Total Visibility into their customers' cloud environments. With CloudCheckr CMx, MSPs can:
Simplify cloud management for their customers
See faster, more accurate billing
Increase margins by 20% or more
Ready to grow your cloud practice?
Learn how MSPs can amplify cloud margins with CloudCheckr — and what current business partners have to say about the platform. Click the preview below to see the full image.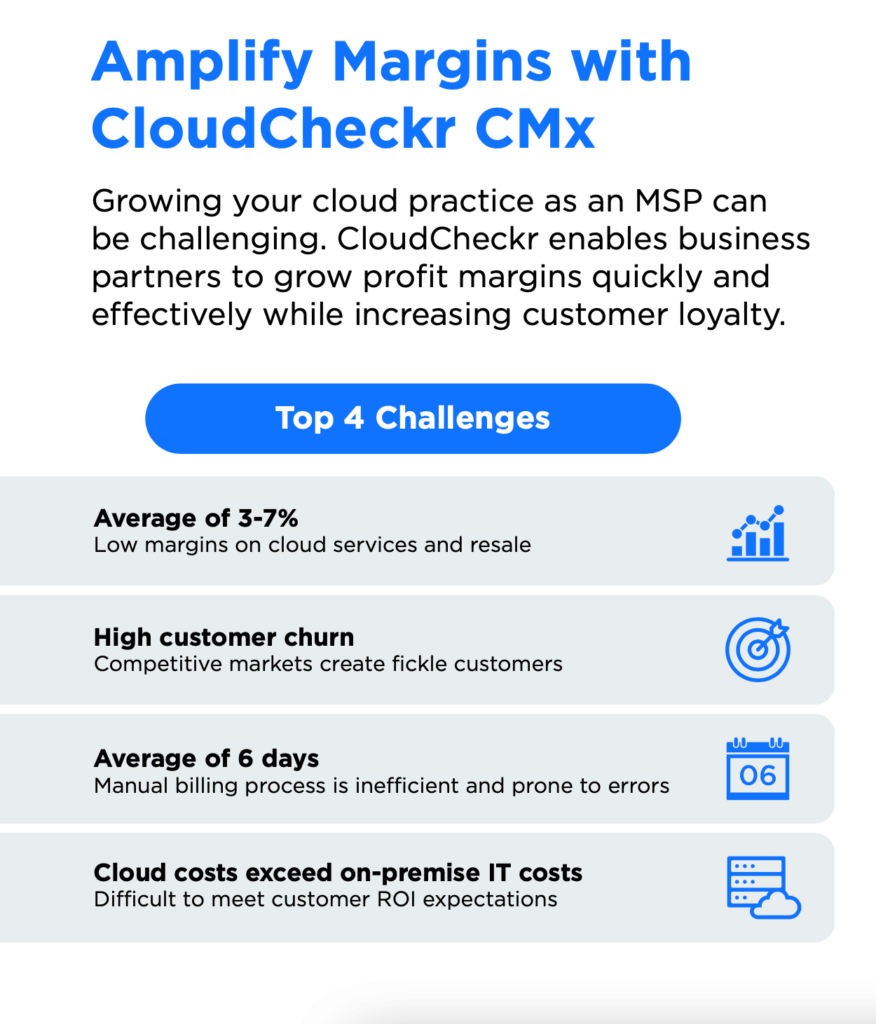 Click to see the full infographic
Grow your cloud margins and your business
The world's largest cloud solution providers have joined the CloudCheckr business partner program. CloudCheckr helps business partners grow their cloud practice, increase their profitability and customer loyalty, and improve their business operations.
Become a CloudCheckr business partner today.
Cloud Resources Delivered
Get free cloud resources delivered to your inbox. Sign up for our newsletter.
Cloud Resources Delivered
Subscribe to our newsletter