As a cloud managed services provider (MSP), you make your living in the margins by purchasing cloud resources for customers and billing for them alongside your value-added services. Knowing the right amount to invoice for, allocating costs accurately, and streamlining your cloud billing process are key to being able to maximize outcomes.
You might already use tools for billing, whether that's cloud native tools or other purpose-built solutions. But if you're not leveraging the features you have at your disposal and finding ways to automate, you could be leaving money on the table.
We hosted a webinar to help service providers maximize their cloud billing tools and build a better invoice. Joining us were our resident cloud experts Todd Bernhard, Portfolio Marketing at NetApp, and Eric Morrissey, Senior Sales Engineer at CloudCheckr, now part of Spot by NetApp. They walked viewers through four key tips for maximizing cloud billing tools and gave a demo to show what a purpose-built cloud billing solution can do for MSPs, CSPs, resellers, and distributors.
See Todd and Eric's tips for maximizing cloud billing tools below, and watch the webinar on-demand now.
How MSPs Can Maximize Cloud Billing Tools
Learn how to automate invoicing and ensure accurate cloud cost allocation to enhance margins.
Watch Now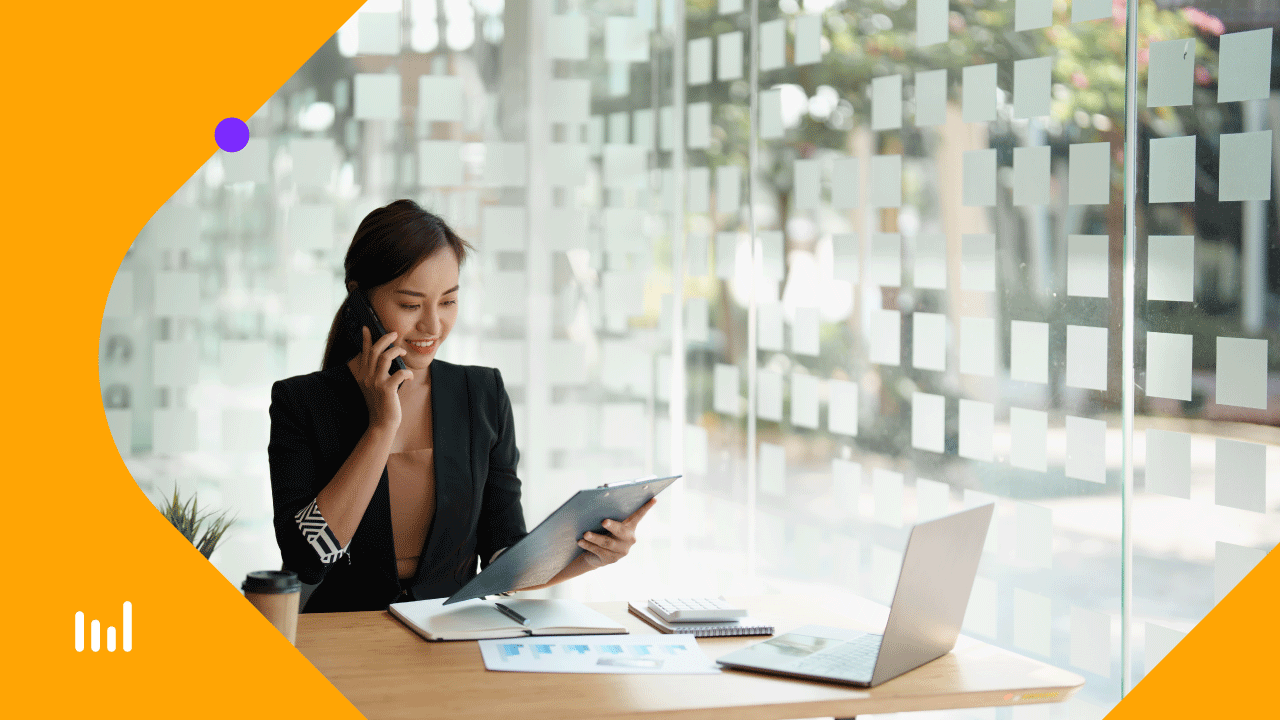 1. Find ways to save that match your business needs
Before you begin charging for services — let alone crafting an invoice — you want to make sure that you have the right cloud resources in place for your customers. 
Purchasing Reserved Instances (RIs) is one of the most straightforward ways to improve margins. You purchase them from the cloud provider at a discount — often as much as 72% — and can determine how much of that discount to pass along to your customers.
Yet purchasing RIs, AWS Savings Plans, and other commitments requires knowledge of what will net the greatest discount for the lowest risk. A cloud management platform can help you automate the buying and selling of RIs and Savings Plans to maximize savings, eliminate complexity, save time, and limit financial exposure.
2. Develop tag strategies for accurate cost allocation
You can't invoice for resources if you don't have a way to assign them to customers, departments, or projects. That's done via tagging. 
What are tags? Tags take the form of a key-value pair and serve as a reference for your cloud data. They are essentially metadata that may be attached to resource IDs or other technical information, as well as specific billing and organizational functions. The way you use tags is up to you, but it should ultimately align with your business needs.
The important thing to remember with tagging is that it needs to be consistent to help you stay organized. You might use tag mapping to clean up data and ensure that the spelling, capitalization, and naming conventions follow the same standards across your cloud environment.
Once those tags are correctly organized, they can be a valuable tool for cost allocation. With a cloud management platform, you can map specific percentages of each tag to a project, cost center, client, or other purpose. For example, 55% of the cost may go to one tag, 40% to another, and 5% to a third. A service provider could also use this tag splitting capability to take a shared cost, such as cloud provider support or a backup solution used across all clients, and allocate the cost using whatever percentage split they choose.
3. Evaluate and implement pricing strategies
If all you do when invoicing is take the cost that the cloud provider charges and pass it along to the end customer, you'll go out of business quickly. You need to be able to mark up fees and factor in other costs for additional services. However, the process of rating, or setting prices for a cloud resource or service, can be complex. 
MSPs and cloud resellers need to set markups in order to effectively price their services and turn a profit. For example, an EC2 instance that costs the MSP $1 per hour could be charged to the client as $1.20 an hour by applying a 20% markup.
The MSP might also use a markdown to give a new customer a discount, perhaps as a promotional tactic. To remain profitable, though, the MSP needs to find a way to price additional services rather than simply applying the costs of cloud resources or offering too many discounts. They also need to avoid absorbing discounts, thereby decreasing profit. Our white paper, Optimize Your Business, offers solutions around these pricing issues to help MSPs increase their profit margins.
Interested in more specific tactics? Watch the webinar for a breakdown of how to use arbitrage to profitably distribute resources to clients and automate the process using CloudCheckr with the Spot Eco integration.
4. Leverage automation to move cost data through an invoicing flow
Billing dozens, hundreds, or even thousands of customers every month can take days, if not weeks, for an MSP without the use of cloud billing tools. If you want to avoid drowning in Excel spreadsheets each month, you want a reliable, automated solution. 
The goal of automation is to make the work around routine billing easier for an organization. With a cloud management platform, MSPs can automate many time-consuming manual tasks based on policies, including customer-specific requirements for billing, invoicing, and other tasks. That equates to spending mere hours — not days — on invoicing and cost allocation.
CloudCheckr can generate invoices interactively, on a schedule, or via API. Like most reports, you can always export to PDF or CSV. The platform also allows for white labeling with customizable logos, URLs, landing pages, and email domains to help the MSP provide a seamless customer experience.
How does CloudCheckr stack up to native AWS solutions? Watch the webinar for a demo and comparison. For more information, read Todd's detailed post comparing CloudCheckr with AWS Billing Conductor.
Get a demo of CloudCheckr's cloud billing tools
In our webinar, Eric gives a demo of CloudCheckr CMx's billing and invoicing tools. You'll see how CloudCheckr brings you capabilities such as:
Tag mapping

Tag splitting

Custom charges

Custom rates

Unsharing

Invoicing

White labeling

And more!
The webinar also covers the Spot Eco integration in CloudCheckr, which can help you automate and continually optimize RI and Savings Plan commitment portfolios to achieve the best pricing for cloud services.
Watch the webinar now on-demand.
Optimize Your MSP Business
Download our new white paper to learn how to overcome obstacles and drive a profitable managed services business.
Get the White Paper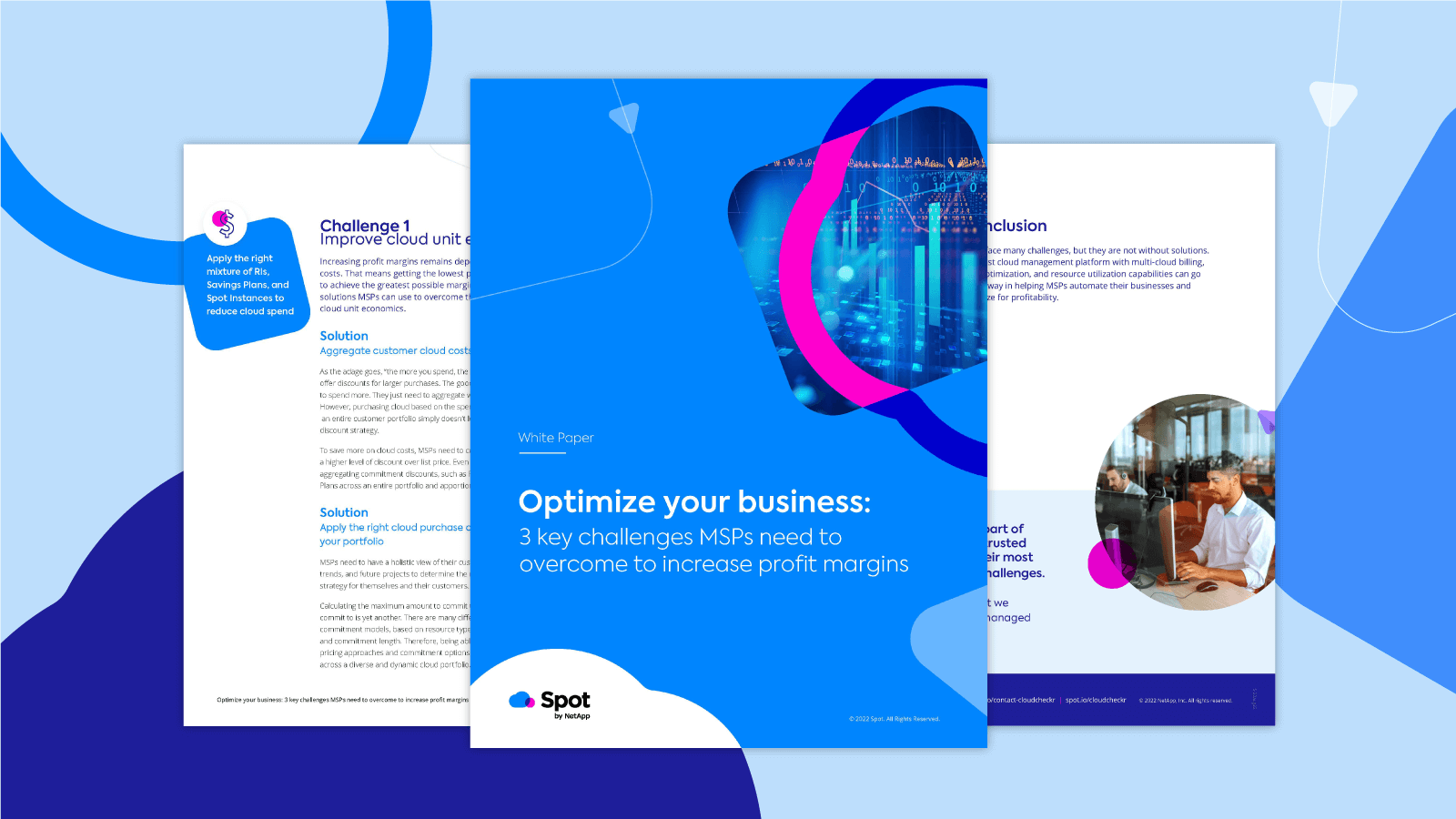 Cloud Resources Delivered
Get free cloud resources delivered to your inbox. Sign up for our newsletter.
Cloud Resources Delivered
Subscribe to our newsletter