Managed service providers (MSPs) that take on a greater leadership role in customers' cloud operations have a distinct advantage among their peers. And research into enterprise cloud transformation supports MSPs taking initiative in the cloud services space – because enterprises themselves are more likely to be successful. For the 2022 Cloud Infrastructure Report, sponsored by Spot by NetApp and conducted by Dimensional Research, enterprises were asked about the resources they leverage to manage their cloud operations. 
According to the survey, 71% of respondents said that they rely on an MSP for some portion of their cloud operations. While 26% share efforts evenly between internal resources and their MSP, only 8% said their MSP takes the lead, and a mere 4% said that their MSP has full ownership of cloud operations. That's just 12% of enterprises who might see the full potential of what their MSP has to offer.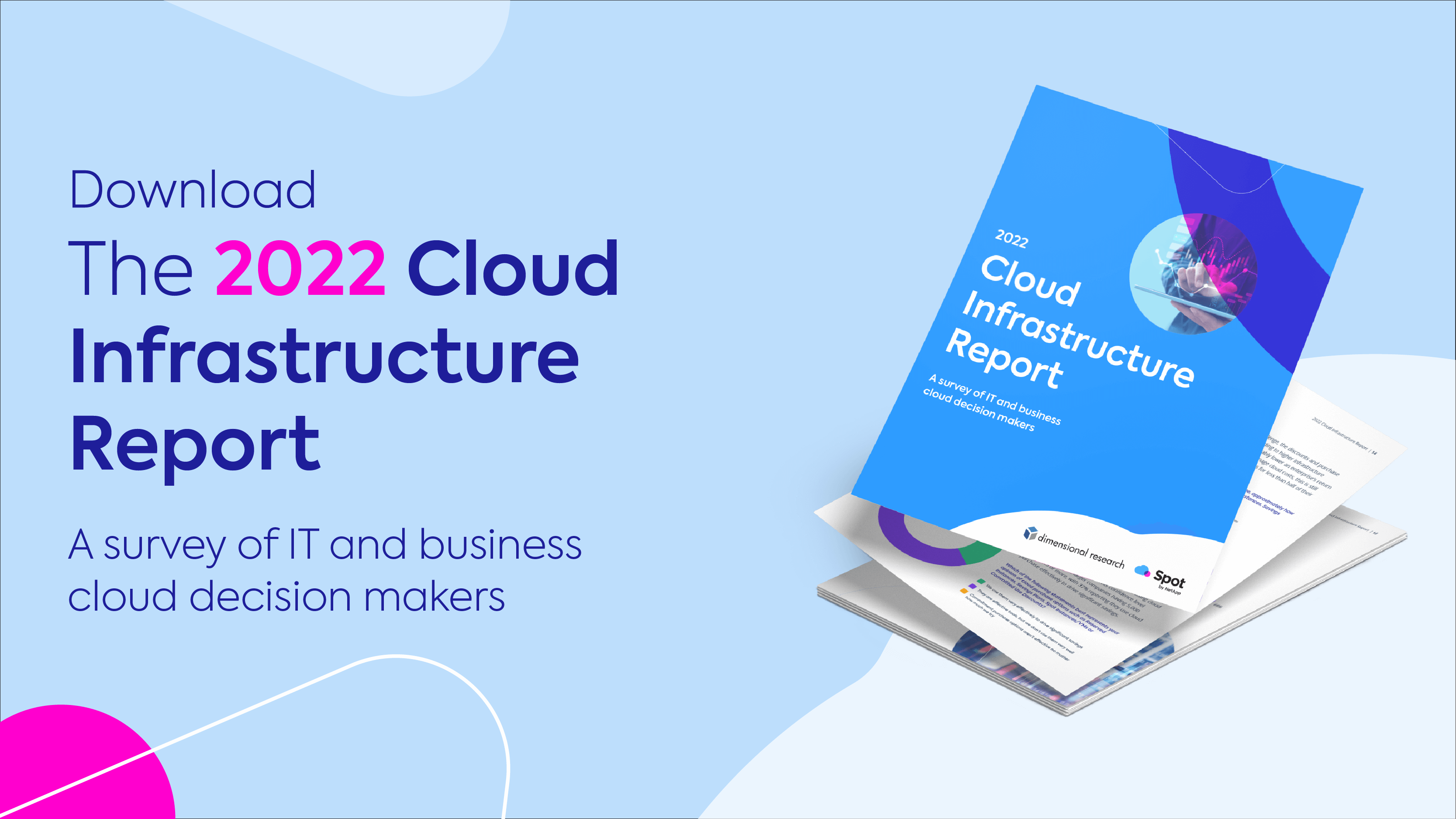 The research also shows that MSPs deliver enormous value for these companies. Of companies working with an MSP, 100% said that they benefit in some way from that relationship. Enterprises reported advantages such as gaining expertise they don't have internally (55% of respondents), increasing productivity (53%), enhancing or maintaining security and compliance (49%), reducing overall cloud costs (38%), and finding support for innovation (35%).
But when MSPs took the lead in operating their customers' cloud environments, the benefits jumped notably. Out of the 12% of enterprises who said that their MSPs were in the driver seat, 72% of these respondents said that they gained enhanced security and compliance, 53% reduced overall cloud costs, and 50% had more support for innovation. 
In other words, MSPs can bring more value to their customers when they are proactive in offering their expertise. This is encouraging for MSPs that want to go beyond merely sending a monthly report.
The opportunity to upsell services and show greater value to customers is one that service providers need to seize in order to grow business. One way to do that is to show how essential an MSP can be to a business's day-to-day responsibilities. With the help of cloud management technology, MSPs can step in with intelligent recommendations while automating the customers' manual processes.
If MSPs are to go further more of the time, they need to understand the challenges that customers face with cloud cost optimization and the value they can bring to the market. Here's what the data from our report shows and the opportunities for MSPs to capture in the cloud services market:
1. Increase customer visibility in cloud cost management
According to the 2022 Cloud Infrastructure Report, just 21% of enterprises reported that they were "very confident" in the visibility they had into their public cloud costs. Meanwhile, 15% weren't confident at all. Since 2021, the number of "very confident" responses has decreased 10%. Meanwhile, the number of those lacking in cloud cost confidence has trended upwards.
This is a clear opportunity for MSPs to shed some light into their customers' cloud costs. However, to do so, MSPs must incorporate the right strategies, processes, and tools across their customers' cloud environments. They need to know how costs are aligned to each customer, which resources they are using and how/when, and how those cloud costs are allocated to the appropriate cost center.  A cloud management platform brings complete visibility into all customer cloud environments and can reduce the time spent on monthly billing tasks by not just hours but by days.
2. Find new ways to take advantage of cloud discount options
With declining enterprise confidence in managing cloud costs, MSPs have the opportunity to help their customers make smarter purchasing decisions.
One of the primary ways enterprises can get the most return on their investment is by taking advantage of multiple cloud purchase options that offer various commitments or usage discounts based on their specific needs. A full 91% of cloud decision makers report that they take advantage of cloud purchase options designed to minimize costs. The top cloud purchase option cited was reserved instances (52%), followed by committed use discounts (47%), savings plans (42%), and spot instances (39%). Furthermore, 61% of companies use more than one of these options for minimizing cloud costs.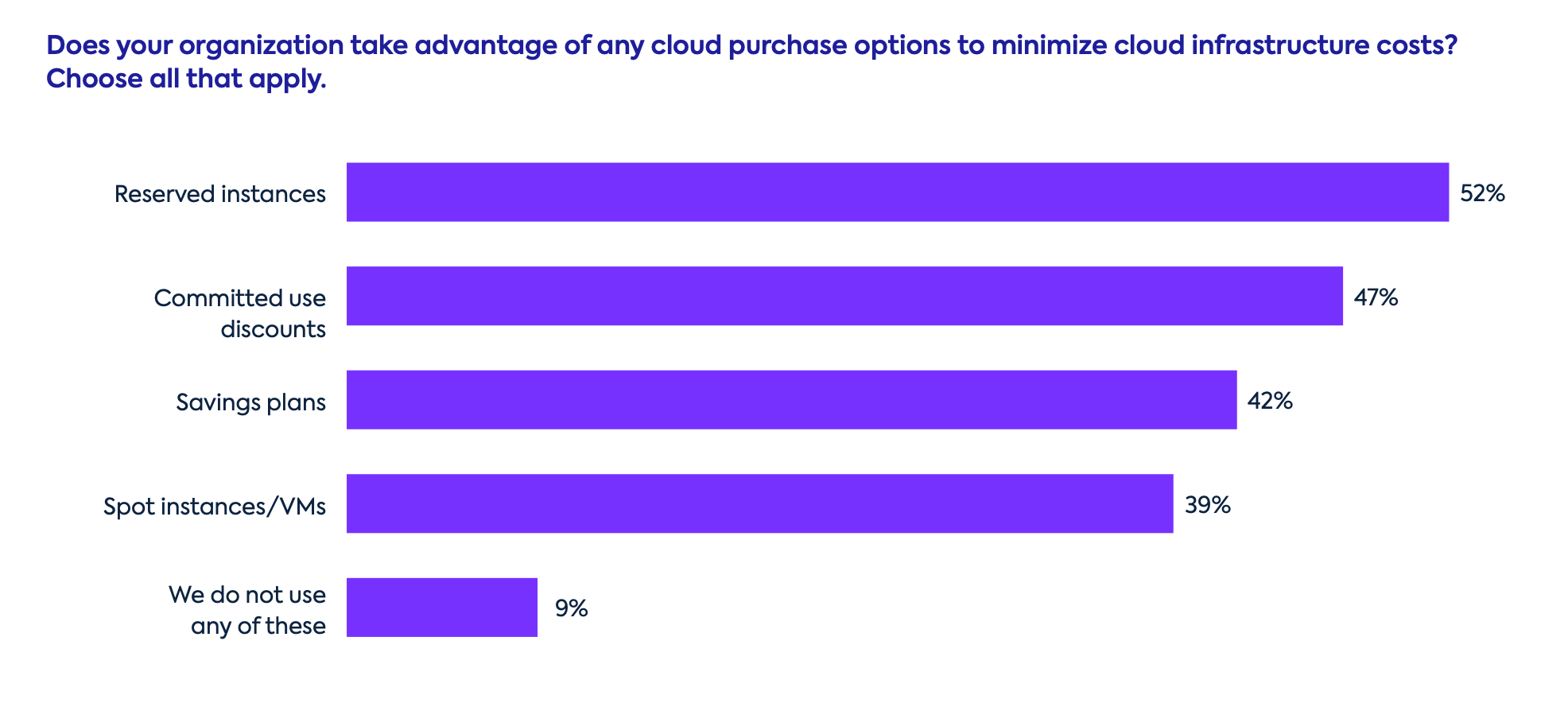 However, not all enterprises surveyed feel that they're using these options to their advantage.
For example, just 31% of respondents who use reserved instances are doing so extensively, whereas 16% are only getting minimal use out of their RIs. 
One way that MSPs can improve customer cloud cost optimization is by diversifying their portfolio of cloud resources and payment options. The data shows that the more purchase plans enterprises use, the more they feel that they save. According to the report, 51% of those using three or more purchase plans feel they are more effective in driving significant savings compared to 31% using two plans, 25% using one plan, and 21% not using any plan. 
Attempting to effectively balance all of these purchase options and receive the maximum savings is near-impossible without technology. Emerging solutions use automation to continually optimize commitment portfolios to achieve the best pricing for cloud services. 
3. Uplevel cloud cost management from tactical to strategic
Optimizing cloud costs is more than reporting and looking at spending trends. As companies mature, they are looking to manage cloud spend in the context of their business strategy, objectives, and economics. Cloud Financial Operations (FinOps) has emerged as a new way to holistically think about the cloud's business value.
FinOps adoption is an evolving trend among companies, and 96% of respondents believe it is important to overall cloud success. However, many organizations still have work to do. According to cloud stakeholders, 20% have started developing a FinOps practice and one-third (33%) have made progress but are still working on it, yet just 10% have a mature practice.
MSPs used for cloud operations are typically involved in bringing FinOps for their customers. Among companies that have adopted FinOps and have an MSP, 83% say their approach includes the involvement of the MSP. This level of involvement varies, with nearly half (45%) reporting that their internal team takes the lead in FinOps strategy while getting support from their MSP, 18% relying on their MSP to take the lead, 13% collaborating in a joint effort with their ISP, and 7% outsourcing their overall FinOps practice to their MSP. 
Ready to lead the way?
Our research shows that today's enterprises are focused on and making strategic investments in improving cloud performance, but their state of maturity and success can vary greatly.
Regardless of where a given customer is in their cloud practice, an MSP can play a pivotal role in guiding their customers with a more well-rounded approach to their cloud transformation projects. By understanding customer cloud cost optimization obstacles and pain points around resource management, MSPs can create greater confidence in cloud investments and lead their customers' cloud journeys.
Learn more
Download the full report to learn how MSPs can guide enterprise cloud transformation.
Get the Report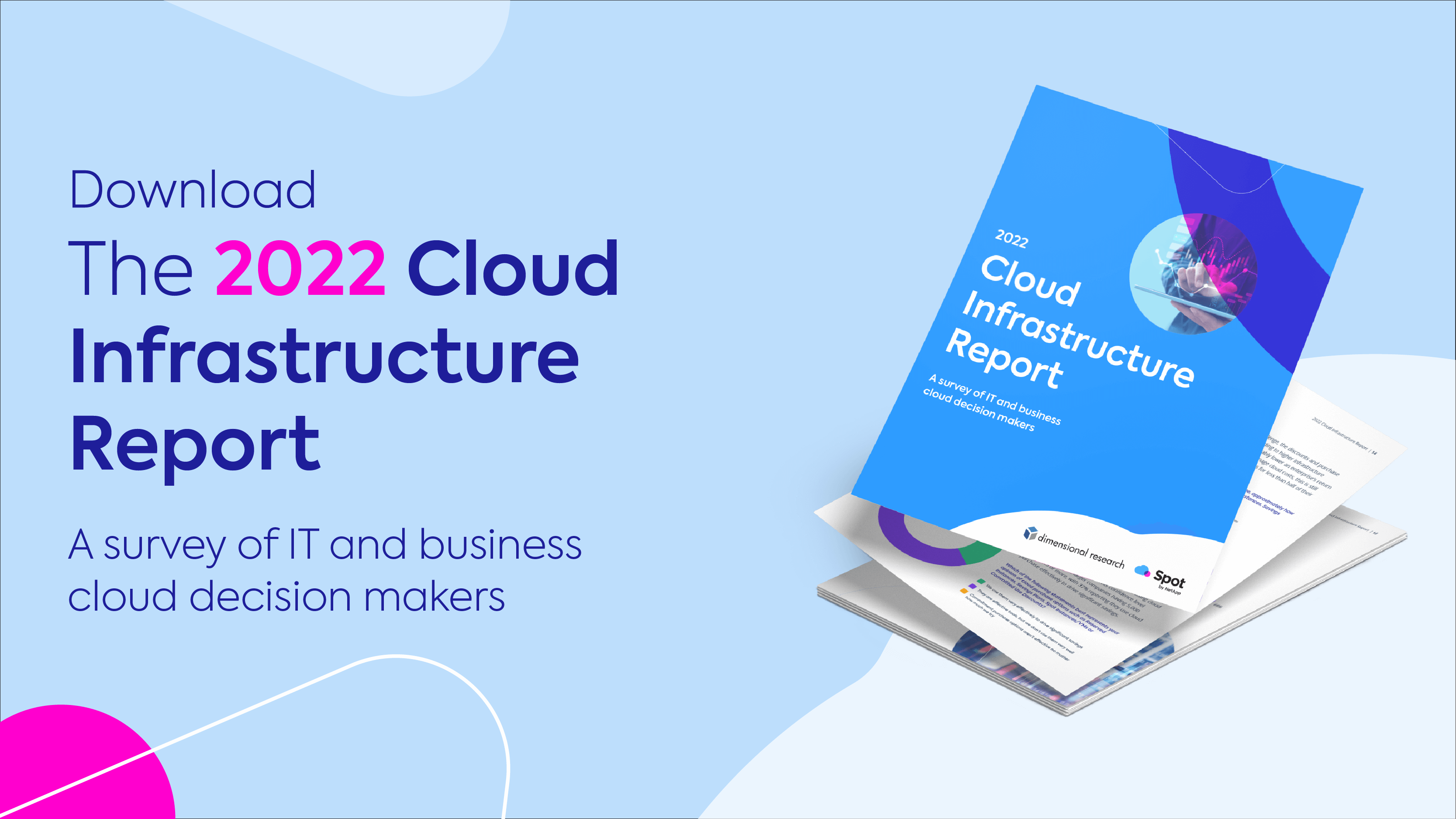 Cloud Resources Delivered
Get free cloud resources delivered to your inbox. Sign up for our newsletter.
Cloud Resources Delivered
Subscribe to our newsletter