We don't just help managed service providers (MSPs) get results for their customers. They also see business improvements related to their cloud costs, billing, and operations when they use CloudCheckr.
But don't take our word for it. Our customers have a lot to say when it comes to the cost optimization, billing, automation, security, and service enablement advantages that CloudCheckr provides.
Here's how CloudCheckr touches on five different areas of MSP business operations and how real-world MSPs have seen success with CloudCheckr.
1. Increase cloud visibility
Cloud visibility matters to MSPs because of the sheer volume of accounts they manage for their customers. They need to see what's going on in every customer's cloud at any given time, to ensure that they have provisioned the correct resources, are managing costs, and are free from security vulnerabilities.
CloudCheckr enables users to have total control over their cloud. The CloudCheckr CMx platform provides single-pane visibility into cloud environments to help MSPs lower their customers' costs, optimize and automate resources, and maintain rigorous security and compliance standards.
Provide valuable insights to customers
CloudCheckr is vital to cloud management efforts for PTP, an MSP with a focus on managing cloud for life sciences customers. They need to be able to report to clients on the cost, efficiency, and security of their cloud environments. The reporting features in CloudCheckr makes it possible for them to easily find and aggregate this information.
"CloudCheckr provides valuable insights and information to customers," said Eric Ransden, Director of Account Services and Partner at PTP. "CloudCheckr CMx finds opportunities for cost optimization and includes robust features for billing and security best practices that we can bring to our customers."
Make onboarding easier
Visibility also impacts the ability to get customers onboarded and fully operational as quickly as possible. Building new business is crucial to sustained growth for MSPs, and they can't do that if there's not a quick way to get customers up and running.
When HealthTech Solutions wins new client accounts, they're connected to CloudCheckr instantly. "When I started with CloudCheckr, I had it up and running within an hour. At first I was worried that it was too easy, but after a year I haven't had any problems."said Carla Raisler, Information Security and Privacy Officer at HealthTech Solutions. "I love that it integrates so seamlessly. Within a few clicks I have new accounts connected to CloudCheckr. It's a testament to the quality of the product."
Get more testimonials from CloudCheckr partners
Learn more about what CloudCheckr can do for MSPs
Read the case studies
2. Improve cost optimization
MSPs are tasked with optimizing spend for their customers and their own business. But just because they have two separate objectives doesn't mean they should have twice the work. CloudCheckr helps MSPs find more cost effective cloud purchase options so that they can generate the highest possible margins.
Take advantage of discounts
When MSPs optimize their own costs, they can choose what savings they pass on to their customers. For SmileShark, an MSP focused on Amazon Web Services (AWS), the support that CloudCheckr offers for Savings Plans helped them to take advantage of discounts and accelerate their growth. The feature gives SmileShark a way to apply custom charges in the right places so that they and their customers receive the benefits of these discounts.
The cost optimization tools in CloudCheckr have helped SmileShark's customers decrease cloud costs by 67% or more month-over-month. Moowon Kim, Global Business Development Manager for SmileShark, said that he uses the Cost Savings report in CloudCheckr to see possible monthly savings, easily check idle and unused resources, and review Reserved Instance purchasing recommendations. "SmileShark has a lot of accounts to optimize," said Kim. "We're checking through Cost Savings, and it's way faster [than native tools]. I really like to use the Cost Savings report in CloudCheckr CMx to check their idle resources."
Reduce internal cloud spend
CloudCheckr also gives MSPs a way to reduce internal spending and find ways to prevent spending money needlessly. After implementing CloudCheckr, Altron Karabina, an MSP with a focus on services for Microsoft Azure, noticed a spike in costs about 20 minutes after running small internal batch files. Running this batch file was costing about $500 each time. The team went back to see what the issue was and made a couple of tweaks. As a result, the same process costs them just $37 — a decrease of approximately 93%.
"Without this cloud management portal in place, these kinds of things would have slipped by and nobody would have been the wiser," said Corne Du Preez, Technical Solution Professional for Cloud Infrastructure at Altron Karabina. "At the end of the month, they would just get their nice little bill and experience the cloud services shock."
3. Simplify cost allocation and billing
Just as MSPs need to cut costs, they also need an easy way to track spending and be able to invoice dozens or even hundreds of customers. It's common for manual billing processes to take days — if not weeks — for MSPs to complete, often with the help of a dedicated billing team. Yet by automating billing with a cloud management platform, MSPs can provide detailed, accurate invoices that pinpoint cloud costs for their customers.
Eliminate time-consuming manual tasks
For their first year and a half in business, Cloud Comrade relied solely on AWS native billing tools, like AWS Billing Dashboard and AWS Cost Explorer. "It was very manual and time-consuming, and at the time it was myself doing billing," said Cloud Comrade co-founder Andy Waroma. 
After determining that there was no way to get the cloud billing data they needed directly from AWS, Cloud Comrade implemented CloudCheckr to improve AWS billing solutions. The company sends out hundreds of invoices per month to hundreds of clients — with just one person dedicated to billing. With invoices going out on time, Cloud Comrade can answer customers' questions in detail when monthly charges change and everyone feels more confident that invoices are correct. Even better, Cloud Comrade's profit margins have gone up while providing better service for customers. "When we started using CloudCheckr, I believe that 90% or 95% of our billing issues started going away," Waroma said. "And that started building our customers' trust."
Efficiently allocate costs
Once JHC Technology, now an Effectual company, began using CloudCheckr, customers were also able to see a difference in their billing experience. Detailed invoice reports generated from CloudCheckr offer a more granular level of detail around resource usage, providing logic behind best practices.
Before CloudCheckr, they might have spent nearly two weeks breaking down those costs. With CloudCheckr, the process instead just takes a day or two. "This level of detail frees up our customers from the burden of analyzing or staying on top of recommendations," said Mike Atkinson, Senior Cloud Engineer. "The recommendations integrated from CloudCheckr offer additional context and examples to really illustrate their potential cost benefits."
4. Streamline critical operations
Automation is a key component of streamlining MSP business operations. From making processes simpler with integrations to automated provisioning and tagging, cloud management platforms can help MSPs make everyday tasks more efficient.
Gain functionality through integrations
Gary Derheim, Vice President of Managed Services at PTP, explained that PTP takes advantage of CloudCheckr's API, so that they can pull critical metrics into the PTP portal. Looking at these comparative metrics, without divulging any sensitive data, can give their clients a new perspective on performance.
"We're seeing continued improvement with functionality and the ability for our DevOps team to leverage the CloudCheckr API," said Derheim. "We can connect it to our portal and begin to automate some of the work that we're doing, which means that for a lower cost I can deliver more value back to customers like Voyager. That's a win for us and I think a win for the customer."
Automate DevOps services
The DevOps team at Eplexity can deploy a centralized service like CloudCheckr within design patterns in their CXOS platform to understand where processes can be automated and streamlined. They use several automations to deliver CloudCheckr as part of our DevOps services to clients, including the automated provisioning of customer CloudCheckr accounts, Well-Architected best practice scanning, and automated tagging for billing and budgeting at the application, cost center, and account levels.
To get the same recommendations that CloudCheckr offers, Director of Operations Shiley Johnson explained, Eplexity would require multiple disparate systems and tools to replicate those results. "It became an all-in-one tool rather than having to go back and forth through other utilities for monitoring," Johnson said. "Now we can use CloudCheckr and integrate it with additional layers from our other services to frame out an already clear picture."
5. Enhance service enablement
Selling cloud services goes beyond managing costs and resource management. To stand out, MSPs need the right tools to continually bring value to clients and grow their business.
Bring best practices to customers and prospects
Eplexity leveraged CloudCheckr to determine this cost optimization benchmark. Once they saw those savings again and again, Eplexity incorporated CloudCheckr into their pre-sales efforts to show prospects the tangible results they could achieve. "In addition to managed services, we're using CloudCheckr equally as a pre-sales effort to demonstrate ahead of time what a potential roadmap might look like either in terms of improving security posture or bringing in some additional cost-saving opportunities," Johnson said.
That level of service continues once Eplexity onboards the customer as well. Each month, they review customers' platforms using CloudCheckr so that they can right-size, purchase savings plans in AWS, and find vulnerabilities to roadmap an improved security strategy. "The robust system within CloudCheckr helps hit on different areas related to the Well-Architected Review," said Johnson. "We can take that tool and plug it into the environment very quickly. It's just a 30-minute conversation with the customer to enable features, walking them through the platform, and asking them to let us digest that information for the next 30 days. We deploy CloudCheckr and then are able to look at the data from multiple angles from a Well-Architected Framework to demonstrate where customers currently are and then have that conversation around where they want to be."
Deliver value to customers
As a cloud-centric organization, PTP differentiates themselves from other IT partners that offer cloud as an add-on only. CloudCheckr allows them to further set themselves apart with a set of business-critical tools that supports their clients' cloud journeys.
"We want to work with partners that are helping us provide value to customers," said Ransden. "CloudCheckr is a huge enabler to us to help deliver that value."
Everything you need for MSP business operations success
How can MSPs ensure customer-centric service delivery while driving growth and staking out a competitive position?
CloudCheckr helps MSPs answer this question with ease. Our business partners see faster growth, increased profit margins, and greater service enablement, all while optimizing cost, security, and resources and gaining visibility into their cloud environments.
Discover the CloudCheckr Difference
Learn how we enable growth and differentiation for MSPs
Get the eBook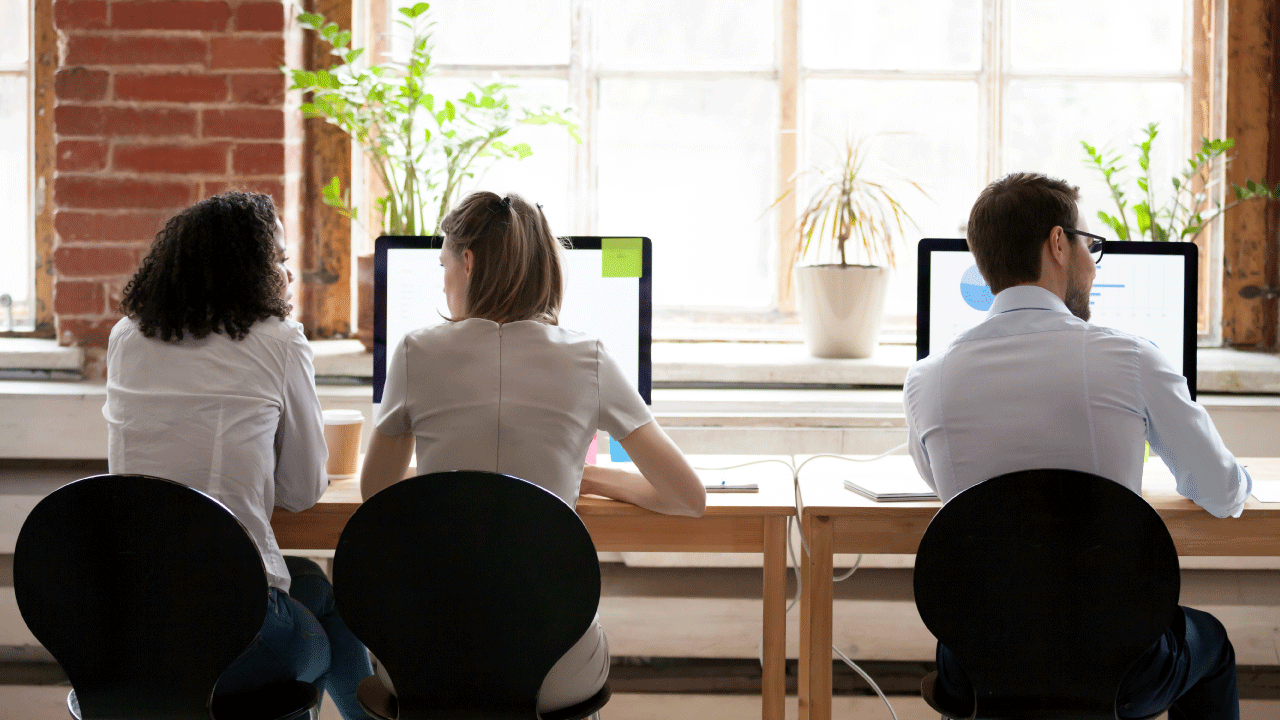 Cloud Resources Delivered
Get free cloud resources delivered to your inbox. Sign up for our newsletter.
Cloud Resources Delivered
Subscribe to our newsletter