The success of a community is dependent on the willingness to help each other. That's the motto pinned to the top of Rochester Azure Users Group MeetUp page—and we couldn't agree more. That's why we were thrilled to support the local cloud community by hosting their latest meeting in our brand new facility at Village Gate.
Dennis Skrtic from another Rochester-based business, Xerox, talked about how Azure is used there and went into great detail on their automation best practices including PowerShell.
The packed room learned Dennis' tricks and tips to get the most out of Azure, based on a half dozen years of using Microsoft's cloud service. Dennis and the other attendees also got a glimpse of the automation tools CloudCheckr provides Azure administrators, particularly when it comes to cost and billing.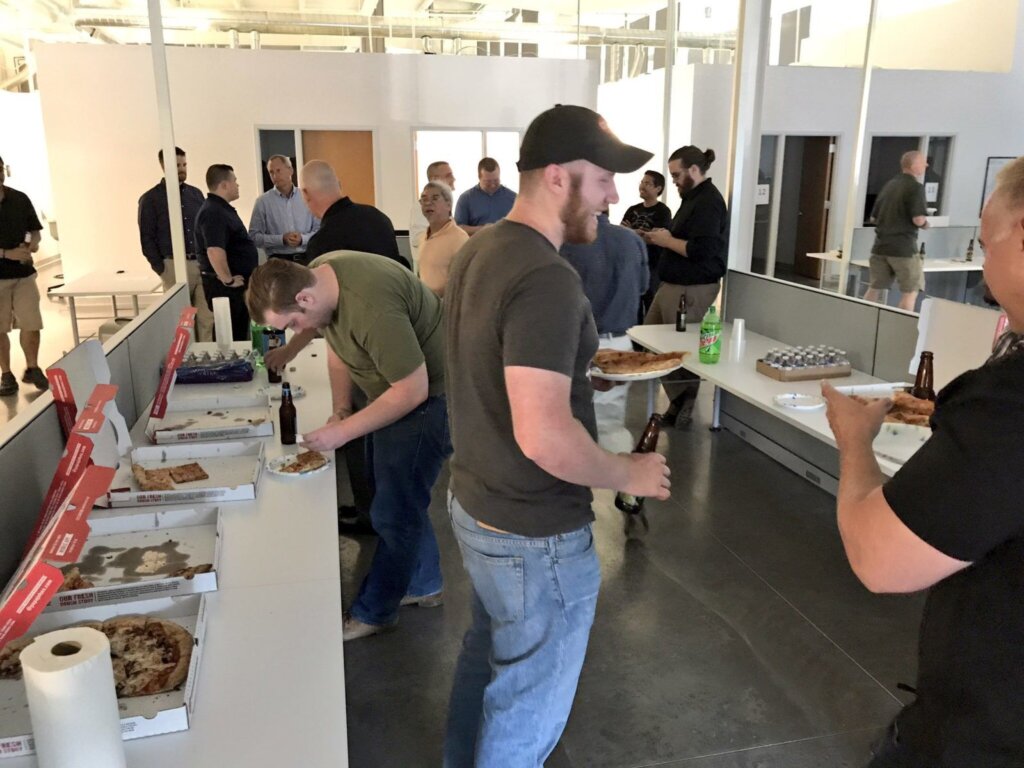 The local Microsoft office is in the middle of their move to a brand new facility. "We were happy to provide the space and refreshments during the transition," noted CloudCheckr CEO Aaron Newman. "We are excited to see Microsoft's investment in Rochester and to see how Xerox has really become a power user of the cloud!"
You can learn more and join the Rochester Azure Users Group on their MeetUp.com page.
Cloud Resources Delivered
Get free cloud resources delivered to your inbox. Sign up for our newsletter.
Cloud Resources Delivered
Subscribe to our newsletter