CMx Federal
Securely manage your cloud environment with CloudCheckr for the federal government
Get a Demo
Your FedRAMP Compliant Partner for Cloud Governance
Cloud Management Software for Federal Agencies
CMx Federal gives agencies end-to-end cloud cost, security, compliance and resource governance to manage their Amazon Web Services, Microsoft Azure or Google Cloud Platform environment
Stay on-budget and find opportunities to save
Make smarter Savings Plan and Reserved Instance purchases
Ensure infrastructure is secure and in compliance with key standards
Download datasheet
CMx Federal is Ready for Your Next Cloud Mission
Get a Demo
Streamlines the governance of complex cloud infrastructures
Comprehensive visibility into cloud resources, usage, and costs
Automated invoicing, billing, and chargebacks
Over 600 security and compliance best practice checks, with button-click fixes
Ensures the highest standards for security and compliance
FedRAMP In Process (moderate impact level)
Platform built to NIST 800-53 standards, SOC 2 certified
Utilizes FIPS 140-2 validated encryption
Empowers customers to get results immediately
Helps ease the Authorization to Operation (ATO) and other agency certification processes for public sector organizations
Connects to cloud resources and begins monitoring activity in days—not weeks or months
Automated recommendations for budget management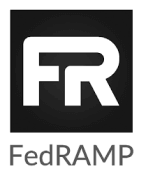 FedRAMP is a government-wide compliance program that provides a standardized approach to security assessment, authorization, and monitoring for cloud services. CloudCheckr CMx Federal is the only cloud management software to achieve FedRAMP In-Process status. We are available today in the FedRAMP Marketplace for federal agencies and government contractors.
CMx Federal is built on CloudCheckr CMx
—

the industry's most advanced cloud management platform.
Explore Platform
CMx Federal is Ready for Your Next Cloud Mission
Learn how much you can save
Learn how to save 30% or more on your cloud computing bill immediately. Request a custom CloudCheckr demo for CMx Federal today.
Get a Demo