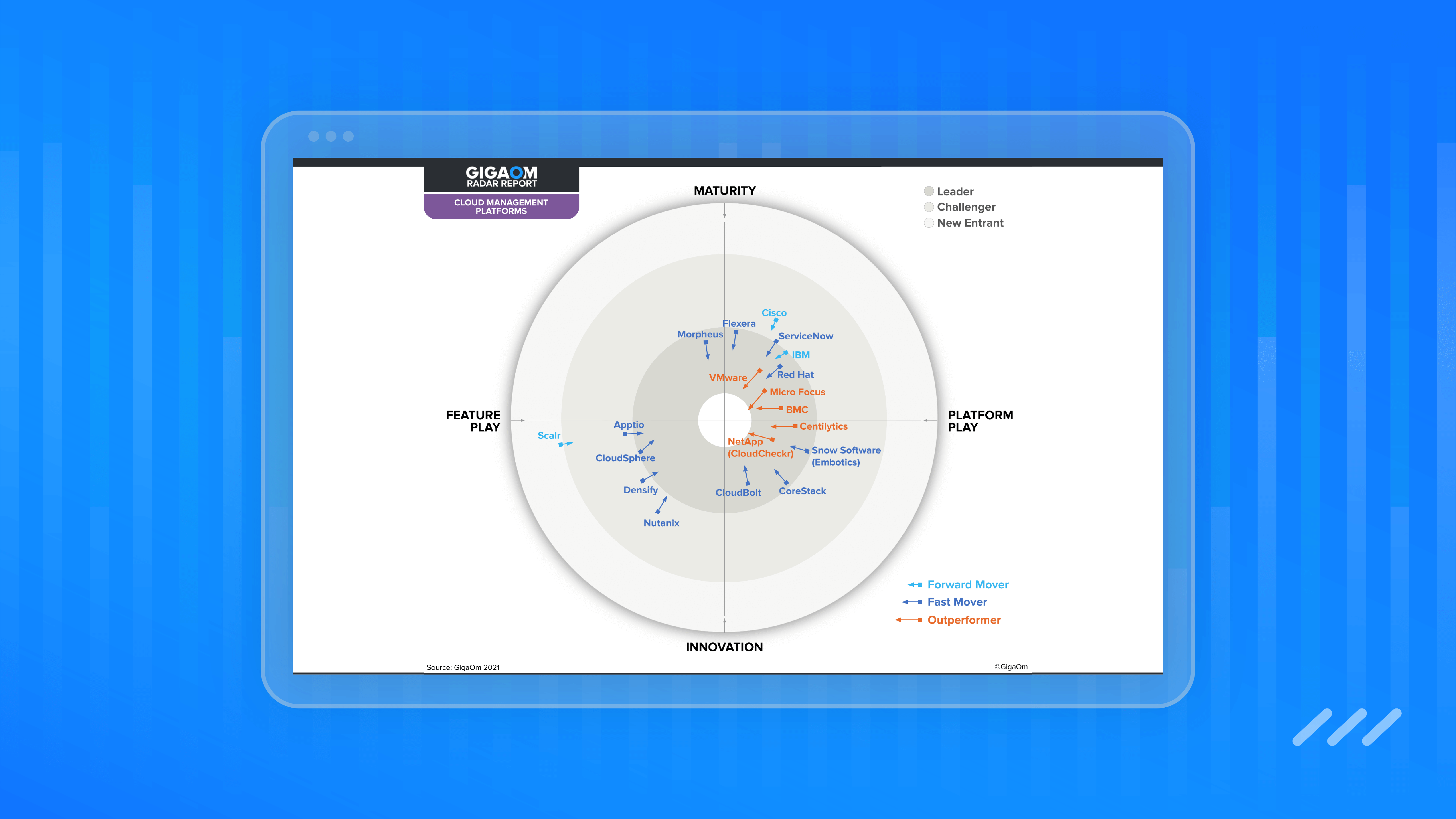 What does it take to be a top-tier cloud management platform? Industry research from GigaOm points to automation, cloud resource optimization, and FinOps capabilities as must-haves for a high-level "single view" of an entire cloud infrastructure.
With CloudCheckr, you get all of the above. CloudCheckr, now part of Spot by NetApp, has been named a leader and outperformer in the GigaOm Radar Report for Cloud Management Platforms. The CloudCheckr CMx platform received this recognition — the highest levels designated — based on our combination of features, product innovation, and maturity in the cloud management marketplace.
Read the full report to learn more about what sets CloudCheckr's cloud management platform apart.
How the GigaOm Radar Works
The GigaOm Radar for Cloud Management Platforms plots vendor solutions across a series of concentric rings. Those set closer to the center are judged to be of higher overall value, according to the report. The chart shows new entrants on the outermost ring, challengers in the second ring, and a select number of industry leaders at the center circle. Companies displayed in the radar are also ranked as forward movers, fast movers, and outperformers.