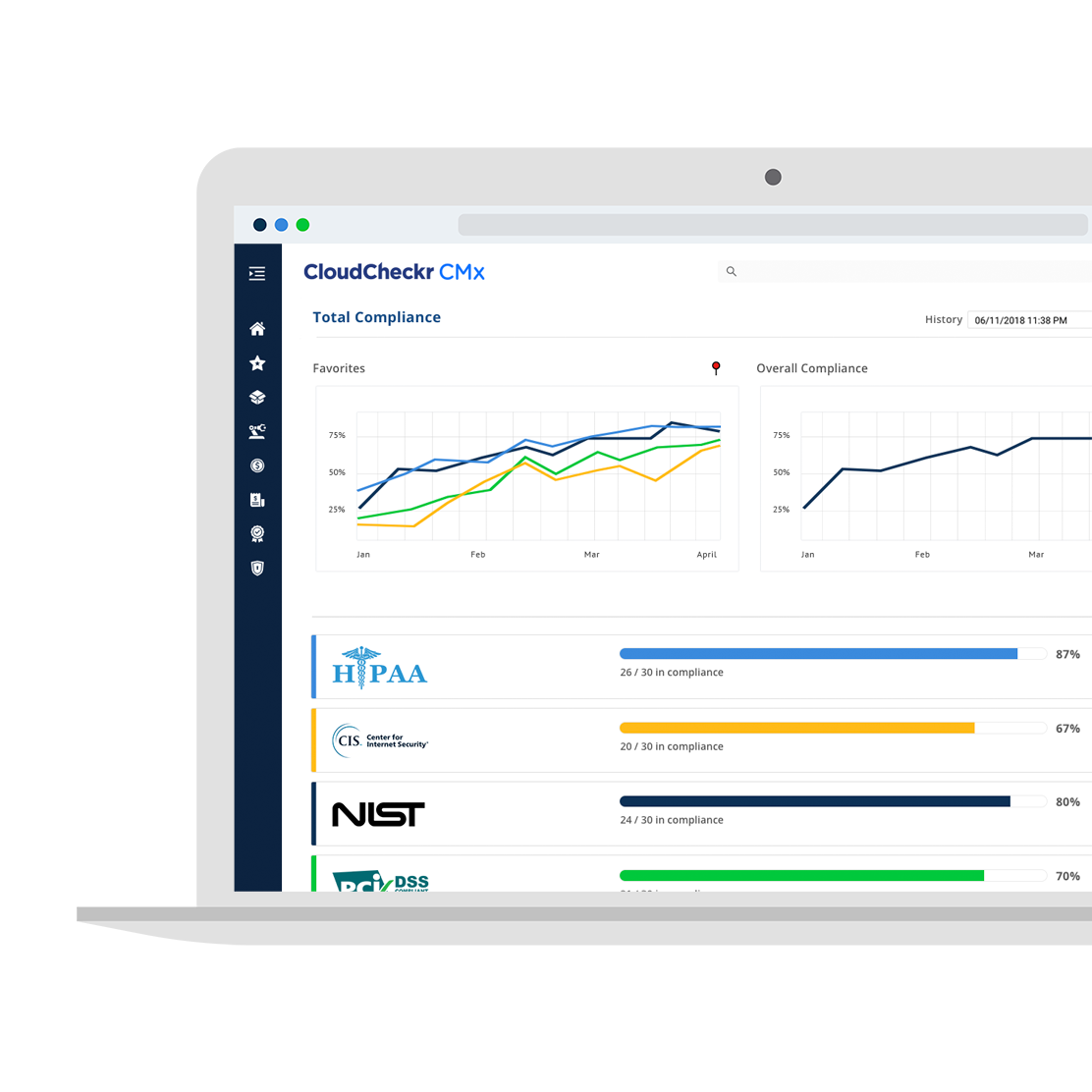 The Next Step in Cloud Security Compliance
Total Compliance in CloudCheckr CMx offers hundreds of Best Practice Checks, many of which can be automatically fixed upon detection. These cloud data security checks are mapped to industry regulations, so organizations can be "scored" on their compliance with 35 standards including PCI DSS, HIPAA, NIST 800-53, NIST SP 800-171, SOC2, and more. Total Compliance makes it easy for organizations to achieve and maintain compliance.
LEARN MORE
Advanced Cloud Data Security for Regulated Industries
CloudCheckr CMx High Security offers a high-security environment, hardened to NIST 800-53 standards, to accelerate cloud adoption among financial services, public sector, healthcare, and other regulated industries. Take advantage of powerful commercial-grade cloud management while also benefiting from total data security and continuous availability.
LEARN MORE