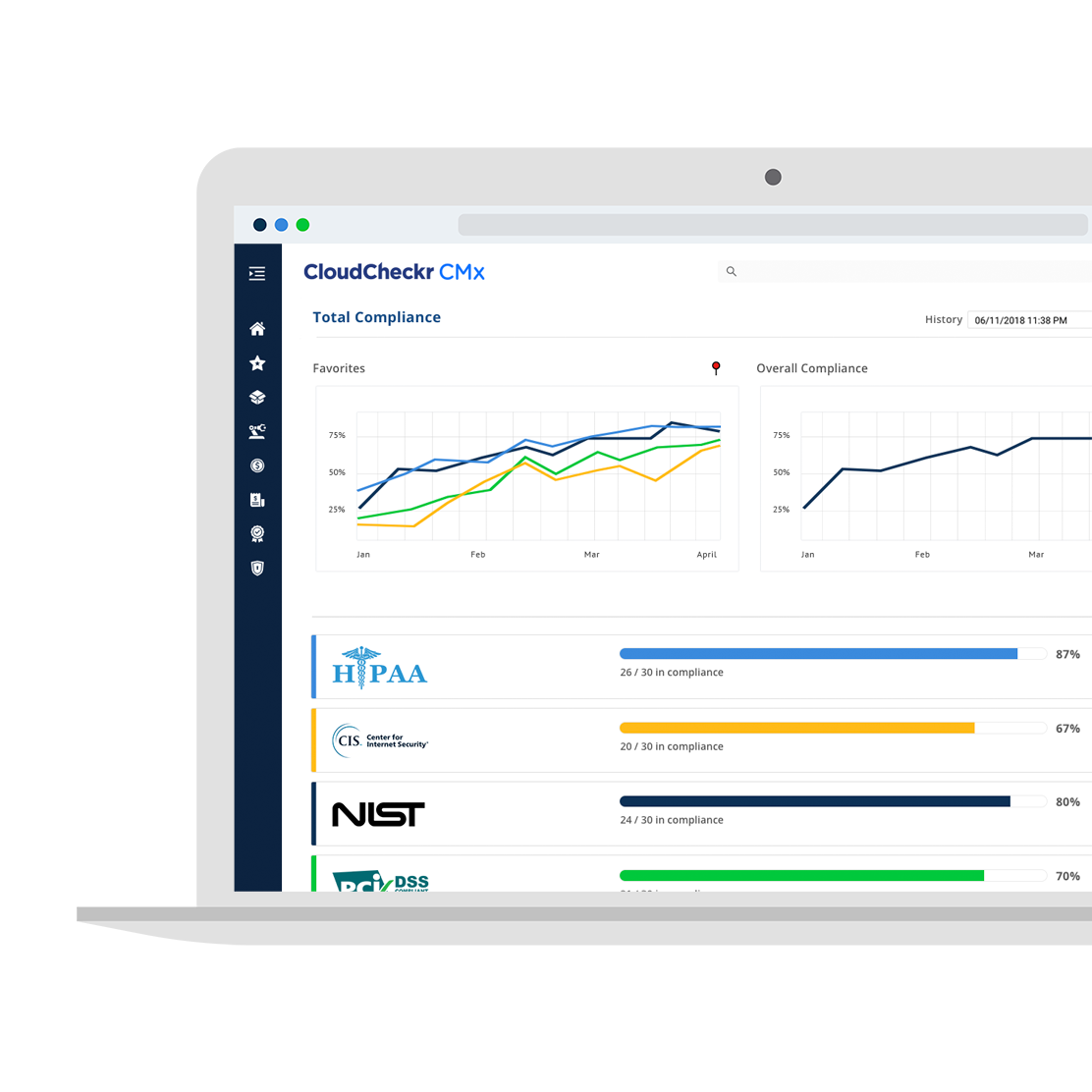 CloudCheckr CMx for Compliance
Total Compliance is free for all CloudCheckr CMx Security customers and it does three things.
First, it automatically and continuously monitors your infrastructure for compliance with 35 different standards, such as HIPAA, PCI DSS, CIS, NIST, SOC2 and more.
Second, if a problem is found, our software can often fix the issue for you, thanks to Self-Healing Automation.
Third, CloudCheckr Total Compliance provides a detailed log with historical details and remediation notes for third-party auditors.
Request a Demo
NIST SP 800-171 DFARS Mapping
CloudCheckr CMx provides tools and best practice checks to help organizations support DFARS compliance. Download the whitepaper mapping to NIST SP 800-171 controls.
Download Now
FISMA NIST 800-53 Mapping
Agencies can rely on CloudCheckr CMx to help support FISMA Moderate status. Download the whitepaper mapping to FISMA AU controls.
Download Now