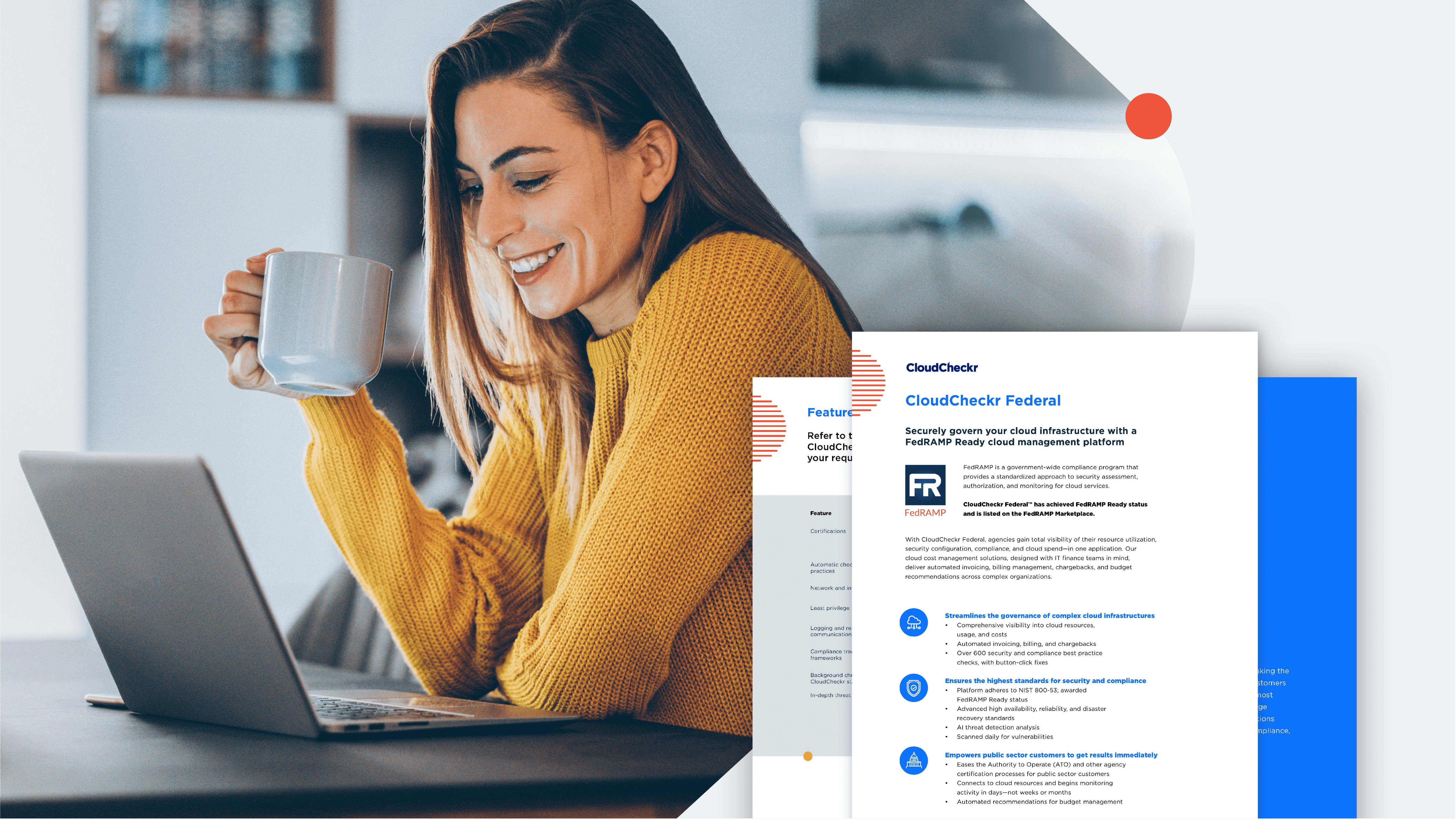 With CloudCheckr CMx Federal, agencies gain total visibility of their resource utilization, security configuration, compliance, and cloud spend—in one application. Our cloud cost management solutions, designed with IT finance teams in mind, deliver automated invoicing, billing management, chargebacks, and budget recommendations across complex organizations.
CloudCheckr CMx Federal:
Streamlines the governance of complex cloud infrastructures
Ensures the highest standards for security and compliance
Empowers public sector customers to get results immediately
Download this datasheet and learn how to securely govern your cloud infrastructure with the only cloud management platform to achieve FedRAMP Ready status.