Who says you can never have too much of a good thing? In this week's CloudCheckr update, we have added more of the things users like best about CloudCheckr. When it comes to customization, automation, regions, and Best Practice Checks, we have added more and more.
GENERAL UPDATES
If you want to change the look and feel of the CloudCheckr app to match your company's branding, we make it easy. You can customize the logo, title, favicon, and color palette for the app itself. Those changes will be reflected throughout the application, including the navigation menu background.
AWS UPDATES
Customers love our platform's automation and self-healing capabilities. (You can check it out on our webinars page.) Some people have asked, "what does self-healing mean?" It means that, if permitted, CloudCheckr can take action to fix any detected problems and cloud configuration issues, in addition to notifying administrators of the problem. With this update, custom alerts ensure administrators are notified once such fixes are made, so you can rest easy. We also added capabilities to address more issues, specifically "S3 Buckets That Allow Authenticated Users To Access S3 Log Files" and "EC2 – VPC Security Groups Inbound Rules Allowing Traffic From Broad IP Range."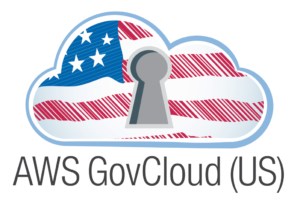 Following the release of AWS GovCloud (now known as GovCloud (US-East)) in 2011, AWS GovCloud (US-West) was recently announced this spring.  CloudCheckr now supports the new regions and new naming conventions. Together with CloudCheckr, these government-specific regions will help organizations meet FedRAMP, DFARS, and other regulations.
We also added Tag Filtering to the EC2 Right Sizing Report for the Multi-Account View. This will help you narrow down your reports when you have a lot of accounts and organizations to manage.
AZURE UPDATES
We have also added another Best Practice Check for Azure. This is focused on Cost Savings by identifying "Virtual Machines Running as Dedicated." Dedicated VMs have a role to play, usually as a way to license Windows Server and third party software to a single computer; however, if you don't need that capability, it can be an extra expense. The Best Practice Check reminds you that you have dedicated VMs so you can decide if that is desirable.
To learn more about these and other new features, check out our Support site.
Sign up for a free, 14-day trial to experience how CloudCheckr can simplify cloud cost and management for your organization.
Subscribe to our Newsletter
Get cloud insights delivered. Sign up for the Check List newsletter.